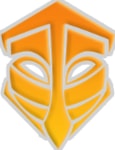 Lighweight Softshell gloves with outstanding wearing comfort, great for cold weather.  Weight: 67 g. Clawgear, Austria.
The Freescape Folding Sheath Knife isn't just a great camping blade. It features a safety that allows the user to lock the knife closed when not in use, keeping little fingers from harm and also functioning as a secondary lock to keep the blade open for safe operation. This singular safety…
As stylish as your favorite knife, but packed with essential features like your favorite Gerber Multi-Plier. Despite its compact, lightweight size, the Crucial Tool delivers big, full-function components.Overall Length: 14 cmClosed Length: 9.1 cmWeight: 141.8 gStainless Steel - BlackConvenient…
Ask Bear Grylls or anyone who has survived a serious scrape in the outdoors and they will say your brain is your most important survival tool. Your attitude, instincts and knowledge of the back-country are what will keep you alive when everything else fails. But to put those instincts to work…
Gerber Contrast. The Contrast's dual G-10/Stainless Steel handle unites show-stopping style and high performance in a unique every day carry folder available in full fine edge or serrated blade. Blade Length: 3.0 in.Open Length: 7.1 in.Closed Length: 4.3 in.Weight: 3.7 oz.FeaturesG-10/Stainless…
Gerber Gator Kukri. Not everyone needs a machete, but if you do, you need it for a reason. Designed for utility, the Gerber Gator Kukri is based on a traditional tool of Central Asia, with subtle updates for modern use, including an ergonomic handle shape, slip-proof grip, and hefty full tang…
Source Hydration Bag with a capacity of 3L.
Czech military camouflage vz. 95.
QMT tube
mouthpiece Storm
weight (packaging + reservoir): 0.53 kg
Source - Cleaning brush mounted on a steel spring.  Length: 102.5 cm.
Tactical combat belt vz.95.  Can be used in conjunction with the carrier straps, vest and so on.  Length ca. 75-cm belt can allow the overall length of ca. 126 cm + buckle ca. 6 cm
Newly designed military backpack with a capacity of 30 litres and a combination of additional pockets.- Universal binding, MOLLE- Volume: 30 litre backpack (without additional pockets)- Pockets are detachable to suit individual requirements- Bag interior includes a hook to allow attachment of…
Individual First Aid Kit (IFAK) specifically designed to carry required medical supplies in the combat environment with maximum user functionality.  Designed to easily and efficiently carry medical supplies to solve the cause of preventable death in the tactical environment (bleeding) - using self…
Universal military pouch.  Size: 12cm x 14cm.  Camouflage: vz.95.