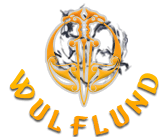 Oriental Lily 3 Wick Candle
Oriental Lily 3 Wick Candle
Oriental Lily 3 Wick

Welcome this sweet and pleasing fragrance into your home and fill it with a scent used in perfumes for centuries. Mixed with rose and top notes of mandarin and bergamot it is a great way to create a fresh, floral atmosphere in your home.
The Range
The large burn pool created by the combination of the three wicks gives this candle the largest scent throw of all our range. Lasting 45 hours, our 3 wick will fill your home with beautiful fragrance and a nice warm light on numerous evenings.
Why Skye Candles?

Here at the Isle of Skye Candle Company we only use natural soya wax which is not only good for the environment but, unlike paraffin wax, good for you too! Our unique combination of wax and oils is crafted to give us some of the longest and cleanest burn times around.

Our wicks have been specially developed to optimise the burn of our candles so that no wax should be left in your glass when it has burnt all the way to the bottom. As the natural wax we use burns at a lower temperature to other waxes, it gives a much better fragrance release as the fragrances are not burnt off quickly.

With every candle being handmade from start to finish, you can be sure of the best quality product, as any defects will be spotted by our diligent employees.

With soya wax being grown rather than extracted from oil, there is no harm done to the environment as once the soya has been harvested more can simply be grown.

Unlike other candle companies, we do not exaggerate our burn times, the time we say is the very minimum you will get, with 99.9% of our candles burning for a lot longer.
Burning Instructions

Trim wick to 1/4 inch each time before lighting. Keep candle free of debris, i.e. matches & wick trimmings. Burn for 3 hours at a time for best results. Place candles on a heat resistant surface away from draughts, sources of heat and anything flammable. Use caution when handling glasses, they may get hot. Burn candle out of reach of children and pets. Keep burning candles at least 5cm away from each other. Discontinue use when 1cm of wax remains, as glass may shatter. Never leave a burning candle unattended.

Extra Information
Weight 900 g (average)
Dimensions 118 x 118 x 82 mm
Made in Scotland