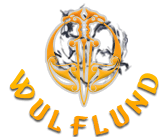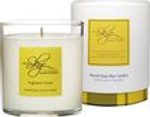 Aromatherapy
Aromatherapy - candles, diffusers. Luxury from Scotland.
Why Skye Candles?
Soya wax burns much cleaner than paraffin wax, meaning there is a lot less soot to pollute your home with.It means cleaner walls and cleaner lungs!
It burns at a lower temperature, which is actually more preferable for fragranced candles.
Soy wax candles last a lot longer than paraffin or bees wax candles. 
Soya wax is much better for the environment! Once the soya has been harvested more can be grown again and again.
After developing a new fragranced composed mainly of scots pine oil, and with a passion for our native woodlands here in Scotland, when we heard about the Woodland Trust's efforts to buy and restore the Loch Arkaig forest we felt this was the perfect way to get involved and try to make a difference. With every sale of our Scots Pine candle,  Isle of Skye Candle Company pledged £1 of it to helping save the Loch Arkaig pine forest.
$14.93
$9.60
Catalogue number: ARO107
Upon request
$59.71
$47.98
Catalogue number: ARO105
Upon request