ANKLE LEATHER SHOES, Ancient Age - Middle Age
Leather medieval shoes with an anti-slip soles and more fixed heel. Do not forget to include in your last step of your order in a message box your required size. Shoes have universal usage due to their simplicity.
Custom-made shoes. After receiving the order we will send you a form to fill in the required dimensions. If you want ready-made size please make a note in the note box of your order. In case of a replacement of the ready-made size the customer bears all transport costs.
Share:
Tweet
Related products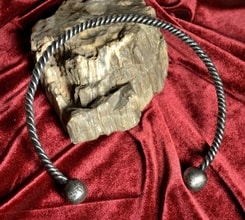 $22.75
Catalogue number: FPR130
In stock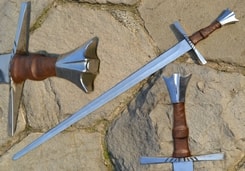 $233.82
Catalogue number: MSW156
In stock