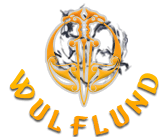 VARYAG, lather viking high shoes - brown
Leather Viking High Shoes with antler buttons.
Material - top: 2.5-3.5 mm thick cow-hide, hand painted
Sole: 4 mm pressed cow-hide, glued rubber layer, heel
Advantages:
These shoes are mostly in stock
Shoes are manufactured by a local well-known Czech shoemaker of historical shoes, and are sold at historical markets in France, Germany, Austria and Holland 
Low price
Very good quality
Custom-made shoes. After receiving the order we will send you a form to fill in the required dimensions. If you want ready-made size please make a note in the note box of your order. In case of a replacement of the ready-made size the customer bears all transport costs.
Note: The part of the shoe above the ankle is the so-called design shin, which does not fulfill the protective function usual in modern shoes. The halves of the shin upper do not have to fit completely on each other and any wedge-shaped hole is not lined with the tongue. This is a natural feature of these shoes, which in no way reduces their utility value or functionality. The size of the non-closing / wedge can be influenced by the strength of the sock or wrap.