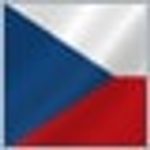 Collach CELTIC BOAR Silver PENDANT. Wild boar is, besides birds of prey, the most frequently depicted animal in Celtic art. This indicates that it had a special significance in society. The available archaeological and numismatic evidence also strongly suggests that boar hunts may have played an…
COLLACH CELTIC BOAR Silver Pendant. Wild boar is, besides birds of prey, the most frequently depicted animal in Celtic art. This indicates that it had a special significance in society. The available archaeological and numismatic evidence also strongly suggests that boar hunts may have played…
This roman phallic pendant is crafted on the basis of an artefact discovered in Rome (2nd-3rd century). These pendants were widespread in the whole Roman Empire with the largest collection found in the Roman settlement Camulodunum (now in England). This is a fairly universal amulet protecting the…
Bronze Crow Pendant with a Newgrange spiral. Celtic Godesses Badb, Macha and Nemain are associated with crows and ravens, as well as with Nantosuelta, the Gaulish Water and Healing Goddess. Newgrange in Ireland is over 5.000 years old prehistoric monument North of Dublin, that predates the…
Silver Ring with Cat Heads. Material sterling silver Weight varies depending on the size, approx. 4 g Slightly adjustable Designed by Kati
CELTIC WOLVES - sterling silver pendant. In a typical Irish design (Book of Kells).
Size: 4 x 4,5 cm.
Weight 9 g
Material: sterling silver (Ag 925).
Celtic Sword proportionally and structurally based on artefacts from the Early Iron Age (also the La Tène period). The grip is made of wood and antler, high carbon steel blade is tempered to 50-52 HRC. Material: 54SiCr6 high carbon spring steel, wood, Hardness: 50-52 HRC Overall length: approx.…
Replica of a Roman jug from Cologne, Germany, 3rd Century. Volume up to 1l. Height 25 cm. Circumference in the widest part 42 cm.
Stylized CELTIC KNOT AMULET. Snakes represent diferent things to different people. For shedding its skin it can symbolize rebirth, in some cultures, the snakes are considered sacred beings and often seen as the symbols of knowledge. Material: tin alloy covered with a thin layer of antimony,…
Roman Eagle - Aquila. A symbol of ancient Rome and a important part of standards of the Roman legions. Its loss was a shame for whole legion for many generations. Roman soldier holding Aquila was called Aquilifer. Bail on the reverse. Material sterling silver Size 2.8 x 3.1 cm Bail size 4 x 10…
Roman Sterling Silver Pendant inspired by ancient Roman necklace, originally gold, dated back to the 2nd entury CE. You may have a gem of your choice placed within. The gem in the main picture is garnet (almandine). Material sterling silver, gemstone Size 1.6 x 3.6 cm Weight of silver approx. 4…
Sterling silver pendant with a gem inspired by jewels from ancient Rome. Material sterling silver, almandine Size 1.5 x 2.5 cm Weight of silver 2 g
Roman hand pendant inspired by an artefact from Germania Superior (Limes Romanum). Similar hand-holding-a-small-ball pendants were also discovered in Celtic settlements and they are still worn today, for example in Italy, to protect the wearer against evil forces. Material sterling silver …
A Medieval leather pouch. This bag is crafted in the style of the late 14th century. Decorated with a Celtic knot.
Material: high quality leather, bronze
Size: 18.5 x 20 cm
Triquetra - a silver necklace with a cut moldavite.
Material: silver, moldavite
Size: 2.5 × 3.2 cm
Size of the moldavite: 6 mm
The length of the chain: 44 cm
Weight: 9 g
Reproduction of an Irish Fighting Long Knife - Skean with wooden grip and bronze fitting inspired by an artefact retrieved from the river Shannon, Ireland. Material: high carbon steel, case hardened - 52 - 54 HRC, wood, bronz Overall length 48 cm Blade length: 35 cm Blade width: 4 cm Weight: 400 g…
Roman Hand PENDANT inspired by an artefact found in Germania Superior (imperial province of the Roman Empire). Similar hand-holding-a-small-ball pendants were also discovered in Celtic settlements and they are still worn today, for example in Italy, to protect the wearer against evil forces. …
Reproduction of a Roman phallic pendant that was originally found in Norfolk, England. The original one was made of gold. Similar phallic pendants were often worn by Roman soldiers, it was beleived that they increase men's strength during battle. These pendants represent masculine power and…
Bronze Roman Phallic Pendant inspired by an artefact from the 2nd or 3rd century CE. Phallic pendants were very comon, the largest collection comes from the Roman settlement of Camulodunum (now in England). It is a fairly universal amulet against evil forces and it is also belived to support…
Celtic Bronze Rivet for belts. The original comes from the 12th century, Glendalough, Ireland. The endless knotwork cross consists of four triquetras. Material: bronze Size: 2 cm Weight: 10 g