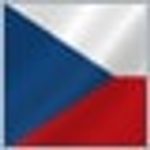 Collach CELTIC BOAR Silver PENDANT. Wild boar is, besides birds of prey, the most frequently depicted animal in Celtic art. This indicates that it had a special significance in society. The available archaeological and numismatic evidence also strongly suggests that boar hunts may have played an…
COLLACH CELTIC BOAR Silver Pendant. Wild boar is, besides birds of prey, the most frequently depicted animal in Celtic art. This indicates that it had a special significance in society. The available archaeological and numismatic evidence also strongly suggests that boar hunts may have played…
This roman phallic pendant is crafted on the basis of an artefact discovered in Rome (2nd-3rd century). These pendants were widespread in the whole Roman Empire with the largest collection found in the Roman settlement Camulodunum (now in England). This is a fairly universal amulet protecting the…
We are proud to offer probably the world's most unique and detailed DRINKIN HORN TERMINAL. Its design is based on a chape from Ninian's Isle Treasure, Shetlands, Scotland.  It is believed that the treasure comes from the 9th century. Material bronze Length 12.5 cm
Replica of a Roman jug from Cologne, Germany, 3rd Century. Volume up to 1l. Height 25 cm. Circumference in the widest part 42 cm.
Stylized CELTIC KNOT AMULET. Snakes represent diferent things to different people. For shedding its skin it can symbolize rebirth, in some cultures, the snakes are considered sacred beings and often seen as the symbols of knowledge. Material: tin alloy covered with a thin layer of antimony,…
Scottish Thistle - Alba, drinking horn. Beautifully hand decorated. We choose the most interesting and colorful horns for this finish. Treated with food safe varnish. Ideal for ceremonial purposes or as a prestigious gift. Material cow horn, food safe pewter Volume 0.4 l
Roman Hand PENDANT inspired by an artefact found in Germania Superior (imperial province of the Roman Empire). Similar hand-holding-a-small-ball pendants were also discovered in Celtic settlements and they are still worn today, for example in Italy, to protect the wearer against evil forces. …
Bronze Roman Phallic Pendant inspired by an artefact from the 2nd or 3rd century CE. Phallic pendants were very comon, the largest collection comes from the Roman settlement of Camulodunum (now in England). It is a fairly universal amulet against evil forces and it is also belived to support…
Scottish thistle as a national symbol of Alba (Scotland). Second only to tartan, nothing quite says 'Scotland' like this humble, prickly weed. A legend has it a sleeping party of Scotish warriors were saved from ambush by an invading Norse army when one of the enemies trod on the spiky …
Collach CELTIC BOAR Bronze Pendant. Wild boar is, besides birds of prey, the most frequently depicted animal in Celtic art. This indicates that it had a special significance in society. The available archaeological and numismatic evidence also strongly suggests that boar hunts may have…
Hand Made Forged Irish Gallowglass Axe with oak wood shaft. To save on shipping fees, we can ship without wooden shaft SHARP or BLUNT for re-enactment
Celtic Skull - T-shirt.
Material 100% cotton
T-shirt by Gildan, USA
Detailed design and Quality print By Naav Fashion
Material and colour depends on you. Consult measurements with us.
Celtic Triskele - famous Celtic symbol as a bronze pendant.
Size: 1.6 cm in diamerter
Material: bronze
Bronze cloak brooch with a deer motif.
Material: Bronze (lost wax casting)
Dimensions: 5.2 cm in diameter
Handmade Leather Belt Pouch for your documents or wallet. The bag is made of high quality cowhide featuring an embossed motif and a bronze buckle. It is designed to fit a large wallet with a bit of an additional space for your personal belongings. Practical and stylish, suitable for everyday wear.…
Handmade Leather Belt Pouch for your documents or wallet. The bag is made of high quality cowhide featuring an embossed motif and a bronze buckle. It is designed to fit a large wallet with a bit of an additional space for your personal belongings. Practical and stylish, suitable for everyday wear.…
Handmade Leather Belt Pouch for your documents or wallet. The bag is made of high quality cowhide featuring an embossed motif and a bronze buckle. It is designed to fit a large wallet with a bit of an additional space for your personal belongings. Practical and stylish, suitable for everyday wear.…