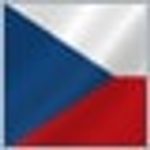 This roman phallic pendant is crafted on the basis of an artefact discovered in Rome (2nd-3rd century). These pendants were widespread in the whole Roman Empire with the largest collection found in the Roman settlement Camulodunum (now in England). This is a fairly universal amulet protecting the…
Hand forged statue of a really disgusting spider :) Width: 20 cm. Material: steel, black anti-rust finish. Hand forged in the Czech Republic.
Beautiful and grand Drinking Horn with Handmade Pewter Mascarons. Treated with food safe varnish. Ideal for ceremonial purposes, or as a prestigious gift. Material cow horn, food safe pewter Volume 0.4 l The photographs are for illustration purpose only. Our products are hand made and as such…
Beautiful and grand drinking horn. We choose the most interesting horns in shape and color. Handmade food safe pewter decorations. Treated with food safe varnish. May be used for ceremonial purposes, or as a prestigious gift. Material cow horn, food safe pewter Volume 0.4 l
Mjolnir Raven Head Thor Hammer Reproduction of an artefact from Kabara, Scania, Sweden. In our opinion one of the best Thor's Hammer reproductions on the market. Material: sterling silver Size: 4 x 5 cm   Weight: 17 g (!) Shipping worldwide from 5 USD Click the picture to see the photo…
Celtic Boar Pendant Replica of an artefact from Galia (Joeuvres, France), the 1st century BCE. Boar in Celtic culture represents strength of a man and a warrior, it is one of the forrest spirits. Material bronze Size 2.4 x 4cm
No piece of jewellery is ordinary and the most valuable of them should fulfill at least the following criteria: high quality of craftsmanship, careful choice of materials and an original and interesting design. We dare say this jewel meets them all and has even more. It contains history and a soul…
LION'S HEART, rivet, bronze. This lion's head was originally part of a dragoon helmet. After 100 years we made a mold and this is a result.
Size: 3.8 cm
Material: bronze
Replica of a Roman jug from Cologne, Germany, 3rd Century. Volume up to 1l. Height 25 cm. Circumference in the widest part 42 cm.
Large unique and probably the first Thor's hammer in sci-fi necro-organic design. This Thor's hammer, or Mjolnir, is a synthesis of the human body (spine, pelvis) with body parts belonging to arthropods. Material: bronze Size: 4 x 5 cm
Extraordinary viking drinking horn with tin terminal in a shape of a sea beast. Designed and manufactured by Wulflund. Horn is treated with a food safe lacquer. Very pure tin is used, but to comply with EU regulations we sell this item ony as a decorative replica. Design of horn terminal was…
Pendant of faceted moldavite in silver. Material sterling silver, moldavite Overall size 0.7 x 2.0 cm Moldavite size 7 x 9 mm Weight approx. 1 g
CELTIC BRONZE BELT BUCKLE. Celtic (La Tene) belt buckles were usually very simple. This is an exact replica of a Boii belt buckle from oppidum Stradonice, Bohemia, Czech Republic. Material: bronze Size: 2.2 x 3 cm Height: 1.5 cm Weight: 9 g
Hand ForgedLluxurious Early Medieval Knife (Viking, Slavic) with bronze fittings of our production. Balde: 54SiCr6 spring steel Wooden handle: walnut Overall length: 19 cm Made by Wulflund Smithy
Unique Thor's Hammer inspired by geological formations in Iceland, Ireland and the Czech Republic. Thor's Hammer, or Mjöllnir, is God Thor's magical weapon. The hammer is unbreakable, it always hits the target and then comes back to the owner's hand. The hammer flies through the sky in the…
Roman Hand PENDANT inspired by an artefact found in Germania Superior (imperial province of the Roman Empire). Similar hand-holding-a-small-ball pendants were also discovered in Celtic settlements and they are still worn today, for example in Italy, to protect the wearer against evil forces. …
Bronze Roman Phallic Pendant inspired by an artefact from the 2nd or 3rd century CE. Phallic pendants were very comon, the largest collection comes from the Roman settlement of Camulodunum (now in England). It is a fairly universal amulet against evil forces and it is also belived to support…
Material and colour depends on you. Consult measurements with us.
GLADIATOR T-shirt. Dum spiro spero means "While I breathe, I hope in Latin and is a modern paraphrase of ideas that survive in two ancient writers, Theocritusand Cicero. 100% cotton Detailed design Quality print T-shirt by Gildan, USA Manufactured by Naav Fashion Printed in the Czech Republic