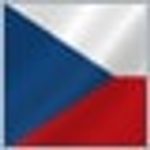 S.P.Q.R. Roman Legionary T-Shirt Men's Cut. Senātus Populusque Rōmānus - The Senate and People of Rome. 100% cotton Detailed design Quality print T-shirt by Gildan, USA Manufactured by Naav fashion brand Printed in the Czech Republic
S.P.Q.R., Roman Car Sticker, in Latin "Senātus Populusque Rōmānus", meaning "The Senate and People of Rome".
Stainless hip flask in a leather cover with a Roman Aquila Eagle.
This Imperial Gallic Face helmet is a copy of an original museum helmet that is now part of the Shelby/White Collection NY USA. The helmet is an early Augustian period cavalry helmet. The mask is of the Kalkriese type, which fits beneath the cheek guards and it does not include integral ears.
This Roman purse/bag is a replica of a purse (2nd-3rd century) that was found in Bargercompascuum (near Emmen) in the Netherlands. The pouch contained 313 denarii ranging from Nero till Commodus. As the latest coins are from the years 186-9, it has evidently been hid shortly afterwards. It has two…
ROMAN BUCKLE for belts.
Material brass
Size 6.6 x 8.7 cm
Roman Glass Vessel.
Height approx. 7 cm
overall lenght approx. 8 cm
Upper diameter approx. 11,5 cm
Roman style sterling silver earrings. This design is inspired by a find of an Ancient Roman golden necklace from the 2nd century, the Roman Empire. Material: sterling silver, garnet (almandine) Size: 1.6 x 3.3 cm Weight of sterling silver: approx. 8g (the pair)
Roman Tent.
Material: cotton canvas, density 300 g/m²
Height: 1.9 m, sides 0,7 m
Length: 3 m
Width: 2,6 m
RABBIT Brooch Replica of a Roman fibula.
Material: bronze
Size: 32 × 21 mm
Weight: 5.4 g
Inspired by Maximus's bracers in the movie Gladiator, this item is not a historical reproduction (there is no evidence of roman people wearing any kind of leather bracers), but only a simple adaptation from a known movie. It's shape makes it agreable to wear. It had been done by hand, from the…
Roman Pendant inspired by gold Ancient Roman necklace from the 2nd century.
Material: bronze
Size: 1.6 x 3.6 cm
Bronze Roman Phallic Pendant inspired by a golden Roman pendant from the 2nd or 3rd century CE. Phallic pendants were very comon, the largest collection comes from the Roman settlement of Camulodunum (now in England). It is a fairly universal amulet against evil forces and it is also…
Wooden Gladiatorial SWORD.
total length: 69 cm
blade length: 50 cm
Handmade Bone Cut Gaming Dice.
Size: 1 x 1 cm
Price per one piece
Roman shoes for ladies. Made from quality leather in the Czech Republic.
Leather bracelet with a Roman eagle. The length of 27cm.
Leather bracelet with a Roman eagle. The length of 27 cm.
Leather bracelet in a Ancient Roman style with a tin lion's head. Size: 5.6 x 27cm.