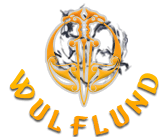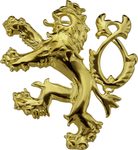 WARRIOR's SPIRIT, T-Shirt. This work depicts the warrior spirit in the form of a giant lion. Inspired by heraldry and gothic architecture. The original artwork is hand-drawn, ink on paper - 3 colors in separate layers. Detailed design Quality print Gildan T-shirt (US company) Manufactured by…
AGAINST ALL, T-Shirt, coloured, Naav. The Hussites were a protestant movement following the teachings of Czech reformer Jan Hus who was burned for this teaching by the spoiled Roman catholic church in Konstanz. After his death there was a large rebellion within the Czech lands (also in…
Premysl Ottokar II (1233 – 26. August 1278), a Czech king, called The Iron and Golden King, was the Duke of Austria, Styria, Carniola and Carinthia.  He died during the Battle on the Marchfeld. The design of the King's armour can be seen in the Gulhausen kodex. Detailed design Quality print …
An elegant tricolor scarf.
Material: polyester
Size: 70x70cm
Suit Handkerchief TRICOLOR.
Material: polyester
Size: 25x25cm
Czech and Slovak resistance T-shirt with its three prominent members - Jan Kubiš, major general Jozef Gabčík and in the cockpit major general Otto Smik. Detailed design Quality print Gildan T-shirt (US company) Manufactured by Naav fashion brand Printed in the Czech Republic
Battle ready replica of a hand and a half sword. material: spring steel 54SiCr6 hardness approx. 50 - 52 HRC overall length 121 cm blade length: 95 cm width of the guard: 22 cm width of the blade: 3.6 cm point of balance approx 7 cm below the guard weight: 1,5 kg
LION, medieval door knocker.
Material grey iron
Size: 175 x 145 x 65 mm
Czech made
Slavic colours, men's tie.
Size: 7 x 153 cm
Material: polyester
Mens necktie - Prague. Material: 100% polyester. Fazon: 234 - 8.5 cm.
Exclusive tie for men with woven motif Karlstejn castle and Charles IV (Holy Roman Emperor and King of Bohemia). Length 153 cm, width of 8 cm. Material: Polyester Color: red, gold Fazon: 212-8 cm
Patch - flag of the Czech Republic.  Woven patch in superior resolution and quality. Features hook backside to be mounted on loop ID mounting surfaces.  Size: 50 x 76 mm.
Leather bracelet with the Czech lion.  Material: leather, pewter.  Dimensions: 6.5 x 27 cm.
Lion's brooch with a pin. Symbol of double-tailed lion is an old heraldic symbol of Bohemia and the Czech state. Material sterling silver Size 3.5 x 3.8 cm Weight 8.5 g
Czech Lion - keychain. According to a legend a son of a Czech prince called Bruncvík (Brunswick) decided to gain a more noble symbol for the country's coat of arms. He travelled the world with his retinue where he encountered and fought various exotic beasts. On one occasion he saved a lion's…
Double-tailed lion, symbol of Czech lands since the 13th century. The facial expression of this lion shows pride and fighting spirit. Let's be proud of our glorious past and finally learn from it!  Material: tin alloy Size: 3.5 x 3.8 cm
The Coat of Arms of Bohemia (since 12th century) - the double-tailed lion. The facial expression of this lion is not a mute national symbol, it overflows with pride, fighting spirit and the proper portion of anger.  Today the state may not be in optimum condition, but this lion, whose heraldic sign…
PAN SLAVIC TRICOLOUR, overall length is 1 m, width 10 mm.  If you put into a shopping cart with two or more pieces, we will send you your required length (without cutting).
Lacing Leather Bohemian Bracers with a two-tailed lion and metal studs. Length: 18,5 cm. Handwork. Hard leather.

The design of the lion on these bracers comes from the 14th century.
Hand made leather cuff with the Bohemian Lion (pewter talisman).  Size of the cuff: 4.0 x 22 cm.  Handmade in the Czech Republic (our design).