SHAMAN INDIAN DRUM, DRAGONFLIES 40 cm
A handpainted shamanic frame drum. A high quality deerskin lends this drum a great sound. The central red circle represents a unity of all being, the four dragonflies aiming towards the centre spread a protective cloak over the owner of the drum.
We also sell drums in the sizes of 30 cm and 50 cm. You can order a textile case and a beater.
Material: spruce wood and deer skin
Diameter: 40 cm
Height: 8 cm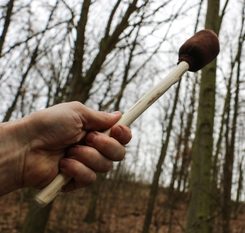 $15.99
Catalogue number: DRU03
In stock
Related products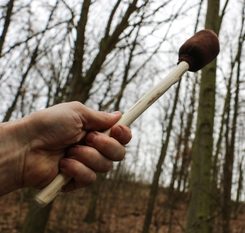 $15.99
Catalogue number: DRU03
In stock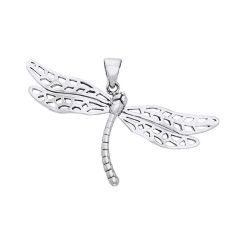 $37.32
Catalogue number: FTJ40
In stock