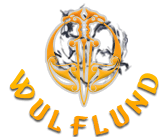 Fehu – literally "cattle", esoteric meaning "mobile property, new beginnings, wealth". Circulation of power, wealth and the mobility of all things is a key aspect to Fehu. These are associated with new beginnings, but keep in mind that there are no true new beginnings or endings, only the conscious marks of transformation. This can be most effectively understood while studying the runes as a cycle in and of itself (visually, a circle).
Indeed, money will work for you best under the guidance of the energies implicit in Fehu. Yet money is only a mundane and simplistic representation of Fehu's nature. It's best to think of wealth as food, water, shelter, clothing, sustenance and mobile assets, rather than needless luxury. In starting new endeavors, Fehu will activate the will, restore self-confidence and assist in goal-setting followed by immediate action. Use the symbol and its teachings against procrastination. It is a reminder to think for yourself, which is fundamental to working with the runes.
The conscious use of money for right ends is the domain of Fehu. In society today it is important that we explore new definitions of wealth and come to a realization of what is truly valuable. Wealth is a creative process in every sense of the word, not a static and measurable mass.
Material: patinated tin alloy
Size 2.5 x 4 cm
Strong cord included