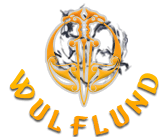 IHWAZ, forged iron rune pendant
Hand forged rune talisman - born of fire and coal. Each rune pendant is an original.Ihwaz (also eihwaz) - literally "yew", esoteric meaning "Yggdrasil" or "kundalini". "The axis or process of spiritual becoming."Upper and lower worlds meeting in Midgard (earth)". Rune of the mysteries of life and death. It governs:

Initiation into the wisdom of the World Tree (Yggdrasil) and hvel (chakras)

Liberation from fear of death
Development of spiritual endurance and hard will to gain initiative
Spiritual vision

Communication between levels of reality – the Worlds or Yggdrasil
Poisonous evergreen yew is a symbol of life, death and immortality. Death is understood as the Great Initiation into the mysteries of life. To die before you die (e.g. near death experience) is to discover what in life is truly important. Invoke Eihwaz as you conduct a meditation or dream exercise for the purpose of discovering your past life patterns. Eihwaz can be invoked for communication with the underworld and the dead. It is wisest to remain within your own ancestral stream when doing this, as your ancestors have reason to respond to your inner call.
Made of steel, anti-rust finish
Size 2.1 x 3.3 cm