FENRIR, Icelandic wolf cross, bronze pendant
Icelandic Wolf Cross. On their raids Vikings also reached Iceland and brought with them unique Thor's Hammer amulets. One of them is the so called Wolf Cross, a cross like shaped hammer with a wolf head.
Our reproduction features more animalistic Viking wolf Fenrir.
Material: bronze
Size: 2.2 x 4.1 cm
Related products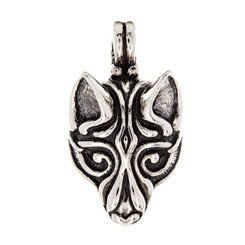 $92.77
Catalogue number: SBR234
In stock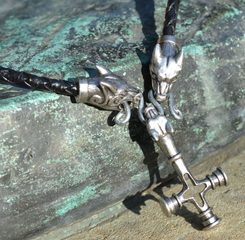 $19.19
Catalogue number: VPE113
In stock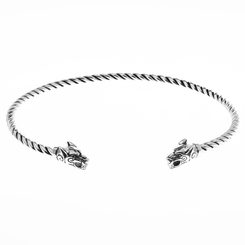 $490.49
Catalogue number: SBR258
In stock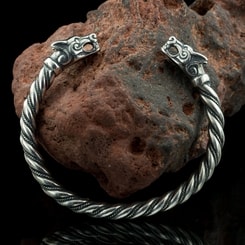 $445.71
Catalogue number: SBR250
In stock
$314.55
Catalogue number: VIB13
3-5 weeks
$314.55
Catalogue number: VIB14
5-7 weeks