SCANIA, viking leather braided necklace, bronze
This leather braided bolo with bronze Thor's Hammer is a replica from Scania, Sweden. Bronze head terminals are inspired by Icelandic Wolf cross.
Thor's Hammer, or Mjöllnir, is God Thor's magical weapon. The hammer is unbreakable, it always hits the target and then comes back to the owner's hand. The hammer flies through the sky in the form of a lightning. The word Mjöllnir means "grinder or crusher". To be able to handle the hammer Thor wears a pair of iron gloves and a strength belt. The mjöllnir amulets were worn by the Norse seamen and warriors.
Includes the pendant, terminals and bolo. Designed and manufactured by Wulflund (copyright).
Material: bronze, leather
Size of hammer: 4 x 5 cm
Related products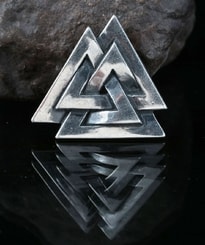 $61.84
Catalogue number: SBR267
In stock
$25.59
$23.46
Catalogue number: CPE177
In stock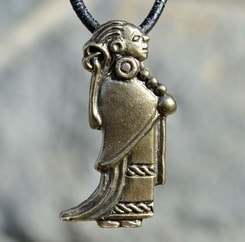 $6.40
Catalogue number: VPE104
In stock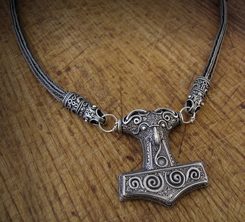 $696.28
Catalogue number: FGJ175
1-2 weeks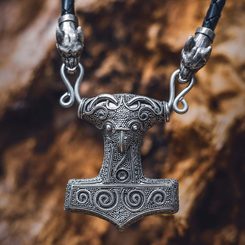 $22.39
Catalogue number: VPE109
1-2 weeks