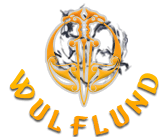 DREKI, Norse Dragon, brass torc
DREKI Brass TORQUES inspired by Viking art, easily adjustable and comfortable to wear. Torque (troq or torc), from Latin torques - to twist, is a common name for all rigid metal neck rings, that our ancestors had been wearing since the Bronze Age. Torcs were popular with the Romans and it is considered a typical Celtic artefact. It was a symbol of both religious and secular power, worship and protection, as torcs were worn by gods and godesses, heroes, warriors and aristocracy; it represented a high social status and importance.
Dreki means dragon in old Norse language.
Related products
$69.31
$49.05
Catalogue number: SBR273
In stock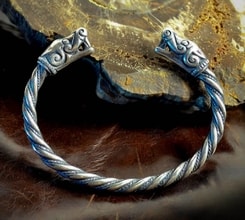 $266.57
Catalogue number: SBR237
In stock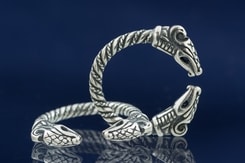 $39.45
Catalogue number: SBR290
In stock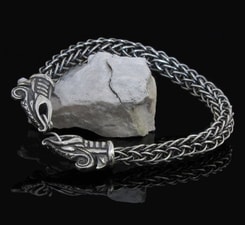 $373.20
Catalogue number: FGJ173
In stock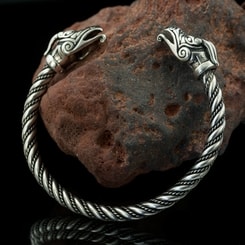 $351.87
Catalogue number: SBR301
In stock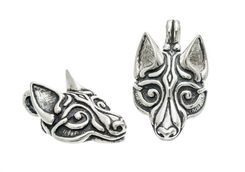 $92.77
Catalogue number: SBR234
In stock
$8.53
$5.97
Catalogue number: CPE200
In stock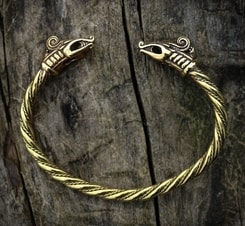 $51.18
Catalogue number: BHJ192
In stock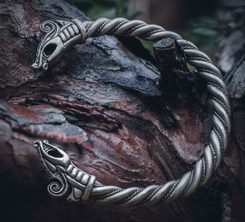 $23.46
Catalogue number: CPE189
In stock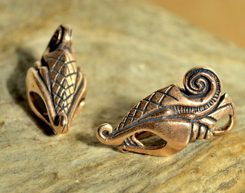 $29.86
Catalogue number: BHJ164
In stock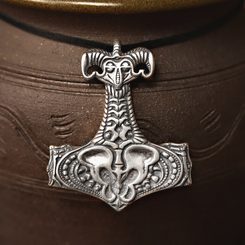 $143.95
Catalogue number: FGJ127
In stock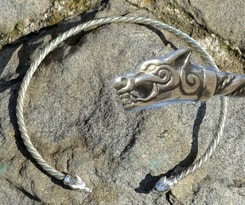 $682.42
Catalogue number: SBR142
In stock