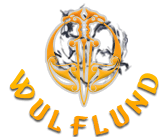 KOLOVRAT, SLAVIC SUN WHEEL PENDANT, 14K gold
Gold SLAVIC SUN WHEEL PENDANT of Kolovrat, also known as Kolowrat or Collowrath, is in the Modern age considered a panslavic pagan symbol of the Sun. The symbol can be found in architecture and on embroidery and pottery in most Slavic countries. Its massive expansion is the matter of the last century and is perhaps proof of a continuous friendship of Slavic nations and their knowledge of the common history. The pendant is proudly worn by Slavs and their descendants around the world.
This large pendant can be worn on either side so it is both clockwise and anticlockwise. Wulflund is the author of the design and we are happy to offer wholesale discounts to potential sellers.
Material: 14K gold
Diameter approx. 3.2 cm
Weight approx. 8.50 g
The price may vary according to the actual weight of the item
We will start working on the commission once we receive full payment beforehand. Once shipped, we don't accept any returns if the customer refuses/neglects to take over the parcel, or unless a serious reason is provided. We recommend to find out the customs fees and the possibility of gold import into your country.
Related products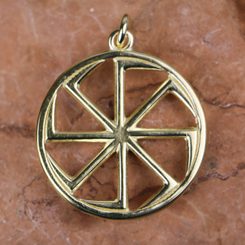 $29.86
Catalogue number: AGP07
In stock