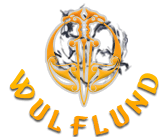 THOR'S HAMMER, ROMERSDAL, Denmark, replika pendant, 14K gold
THOR'S HAMMER Gold Replica of a hammer from Romersdal, Denmark, which is exhibited at the Danish National Museum in Copenhagen. Thor's Hammer, or Mjöllnir, is God Thor's magical weapon. The hammer is unbreakable, it always hits the target and then comes back to the owner's hand. The hammer flies through the sky in the form of a lightning. The word Mjöllnir means "grinder or crusher". To be able to handle the hammer Thor wears a pair of iron gloves and a strength belt. The mjöllnir amulets were worn by the Norse seamen and warriors.
Material: 14K gold
Size: 3 x 3 cm
Weight approx.: 6.25 g
The price may vary according to the actual weight of the item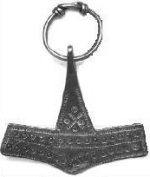 Photo of the original Viking archaeological find.
We will start working on the commission once we receive full payment beforehand. Once shipped, we don't accept any returns if the customer refuses/neglects to take over the parcel, or unless a serious reason is provided. We recommend to find out the customs fees and the possibility of gold import into your country.