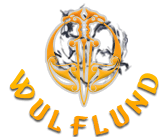 Thor's Hammer - Silver, Öland, Sweden, replica Ag 925, 13 g
Elaborate replica of Thor's Hammer from Öland in Sweden. The pendant is hollow, you can order a full one as well.
Thor's Hammer, or Mjöllnir, is God Thor's magical weapon. The magical hammer is unbreakable, it always hits the target and then comes back to the owner's hand. The hammer flies through the sky in the form of a lightning. The word Mjöllnir means "grinder or crusher". To be able to handle the hammer Thor wears a pair of iron gloves and a strength belt. The mjöllnir amulets were worn by the Norse seamen and warriors.
Material: sterlig silver
Size: 3.2 x 4.3 cm
Weight approx.: 13 g
Related products
$143.95
Catalogue number: FGJ61
In stock
$39.45
$31.99
Catalogue number: SBR06
In stock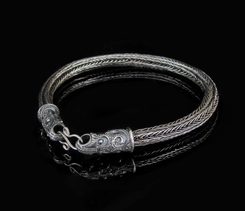 $373.20
Catalogue number: FGJ198
In stock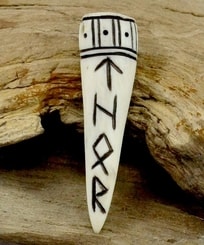 $29.86
Catalogue number: BHJ155
In stock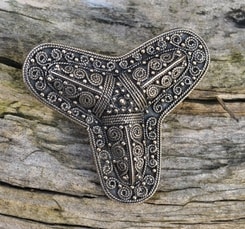 $82.10
Catalogue number: BHJ151
In stock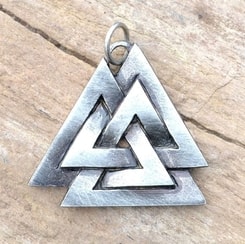 $6.40
Catalogue number: VPE106
In stock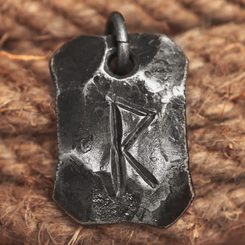 $14.93
Catalogue number: RPE39
In stock
$314.55
Catalogue number: VIB13
3-5 weeks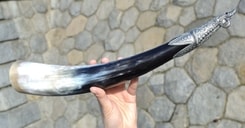 $62.91
Catalogue number: DHO32
1-2 weeks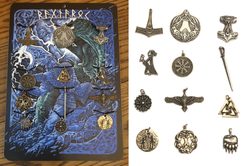 $52.25
Catalogue number: WSL1
Unavailable