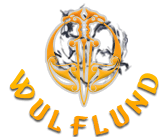 CELTIC STAG PENDANT, La Tene, oppidum Stradonice, replica, bronze
Replica of La Tene Celtic Deer Talisman. This pendant was found in a Celtic settlement  known as Oppidum of Stradonice, SW of Prague, the Czech Republic. One of the largest Celtic cities in an area of Central Europe with approx. 90 ha where in 1877 a treasure of 200 golden coins was uncovered. This locality has been extensively explored since then and many unique artefacts were discovered (thousands of items). It was a rich oppidum and a centre of craftsmenship. This stag pendant was discovered by treasure hunters in an area believed to be dedicated to cult practices.
This product (wax model, casting form) is a product and property of Wulflund and direct copying is prohibited.
Material: bronze
Size: 3.8 x 4 cm
Related products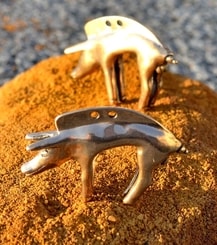 $37.32
Catalogue number: SBR203
In stock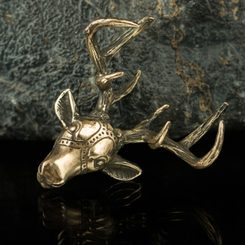 $27.72
Catalogue number: BHJ237
In stock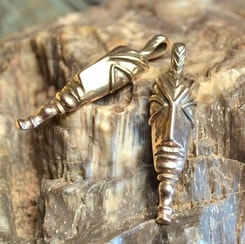 $19.19
Catalogue number: BHJ64
In stock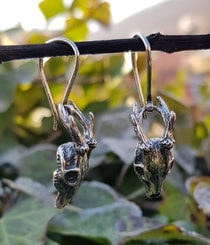 $68.24
Catalogue number: SBR610
In stock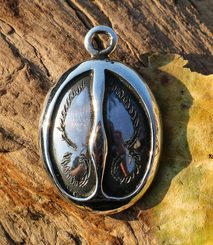 $57.58
Catalogue number: FGJ221
In stock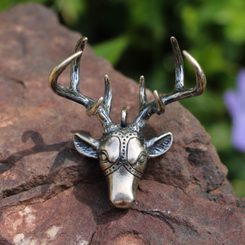 $133.29
Catalogue number: OPE130
In stock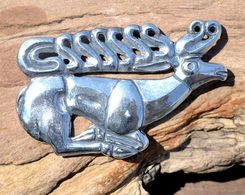 $90.63
Catalogue number: SBR138
In stock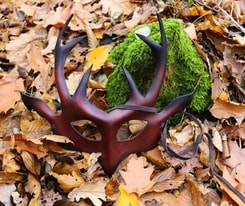 $58.65
Catalogue number: LBE139
1-2 weeks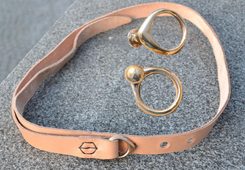 $58.65
Catalogue number: LBE72
4-6 weeks