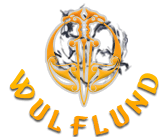 FENRIR Viking Wolf, necklace, sterling silver 925, 34 g., leather
Massive pendant inspired by the viking art style Borre (named after the locality in Norway, the 9th-10th century). Wolf terminals on the leather bolo are inspired by the Wolf Cross from Iceland.
The fate of this mythological wolf is to fight with Odin during Ragnarök. Wolf symbolizes not only independence but also a life within a family or a community and the quality of being loyal. It can be interpreted as a symbol of a fight for survival and a journey of self-discovery.
Please let us know your head circumference over the forehead as you pull the necklace over your head.
Material sterling silver, leather
Size of pendant 2.1 x 4 cm
Weight of silver 16 g
Overall weight 34 g
Size of wolf head terminals 1 x 2 cm
Weight of wolf head terminals approx. 9 g/1 pc
Related products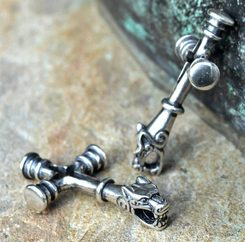 $69.31
Catalogue number: SBR273
In stock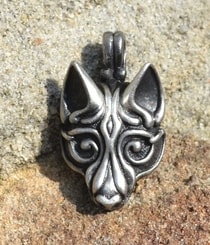 $10.66
Catalogue number: VPE91
In stock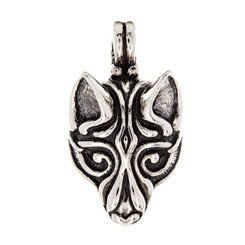 $92.77
Catalogue number: SBR234
In stock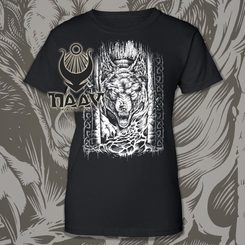 $22.39
Catalogue number: TTS685
In stock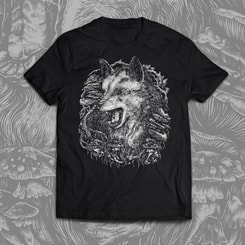 $22.39
Catalogue number: TTS446
In stock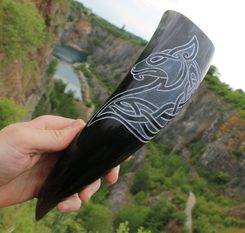 $44.78
Catalogue number: DHO43
In stock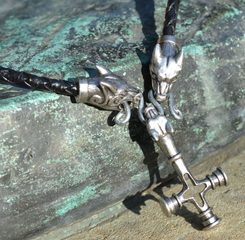 $19.19
Catalogue number: VPE113
In stock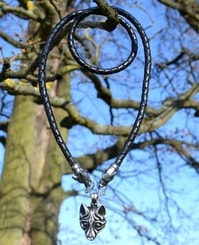 $21.33
Catalogue number: VPE102
In stock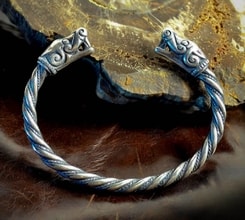 $425.45
Catalogue number: SBR237
In stock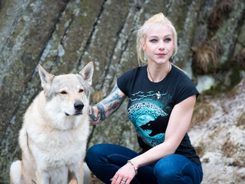 $26.66
Catalogue number: TTS652
1-2 weeks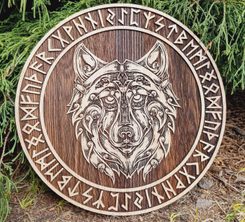 $143.95
Catalogue number: WST151
2-3 weeks