Large THOR's HAMMER, Romersdal, Denmark, sterling silver
Silver Thor´s hammer (Viking Age, about the 1st century CE). The original viking pendant was found in the locality of Romersdal on the island of Bornholm, Denmark. Now it is exhibited at the National Museum in Copenhagen.
Material sterling silver

Size 3.7 x 4 cm

Weight 9.6 g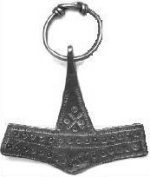 The photo of an original viking archaeological find.
Related products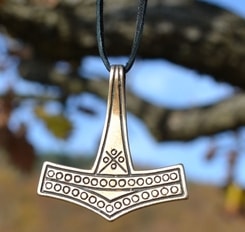 $21.33
Catalogue number: BHJ161
In stock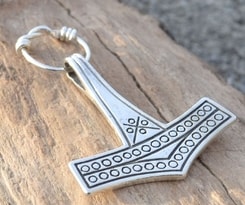 $84.24
Catalogue number: SBR183
In stock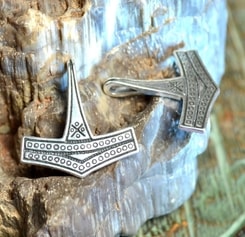 $37.32
Catalogue number: SBR02
In stock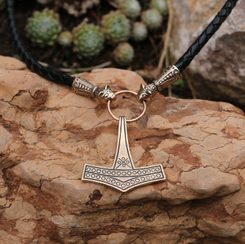 $49.05
Catalogue number: GOR774
In stock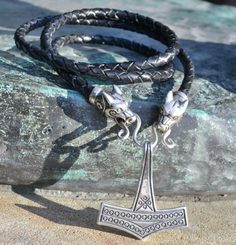 $197.26
Catalogue number: SBR286
In stock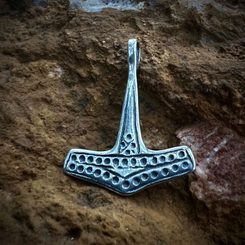 $30.92
Catalogue number: SBR216
In stock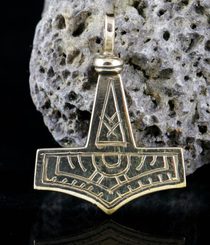 $12.80
Catalogue number: BHJ219
In stock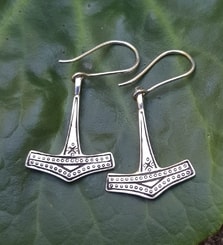 $30.92
Catalogue number: SBR556
In stock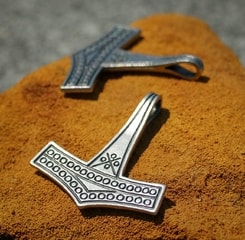 $8.53
Catalogue number: CPE192
In stock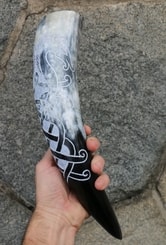 $101.30
Catalogue number: DHO53
In stock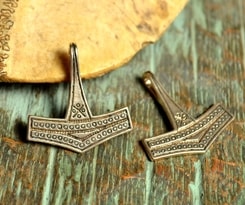 $18.13
Catalogue number: BHJ62
3-4 weeks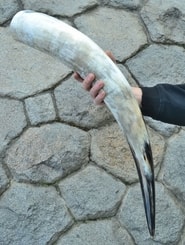 $206.86
Catalogue number: DHO50
3-4 weeks