ROSE, House of Rosenbergs, pendant, silver
The House of Rosenberg (Rožmberkové) was a mighty Bohemian noble family, playing an important role in Czech medieval history. They owned, among other places, the town of Český Krumlov, whose historical centre is a designated UNESCO World Heritage Site.
Size: 3.1 cm in diameter.
Material: sterling silver.

Weight: cca 11 g.
Related products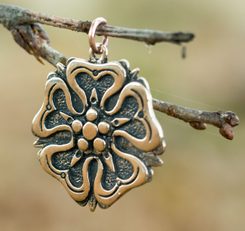 $22.39
Catalogue number: BHJ327
In stock
$5.33
Catalogue number: SLE7843
In stock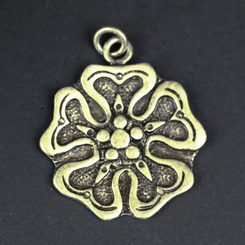 $5.33
Catalogue number: SLE569
In stock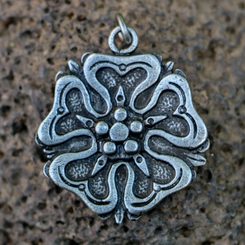 $5.33
Catalogue number: SLE568
In stock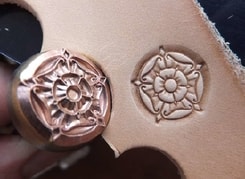 $24.52
Catalogue number: LFX18
In stock
$3.20
Catalogue number: VOK07
2-3 weeks