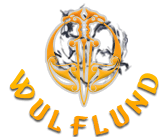 TARANIS WHEEL, oppidum Stradonice, Bohemia, silver replica Ag 925, 12 g
Taranis one of the most powerful Celtic Gods, is associated with the elements of wind and lightning. In many Iron Age localities bizzare pendants resembling a wheel were found. We are offer you a replica of Taranis wheel that was found in a locality of Stradonice Oppidum, the Czech Republic.

The Oppidum of Stradonice (SW of Prague) was one of the largest Celtic cities in an area of Central Europe with approx. 90 ha. In 1877 a treasure of 200 golden coins was found here. Since this time this locality has been extensively explored and many unique finds were discovered (thousands of items). It was a rich oppidum and a centre of crafts. This product (wax model, casting form) is a product and property of Wulflund and direct copying is prohibited.
Material sterling silver 


Size 3.5 cm

Weight cca 11 g
Related products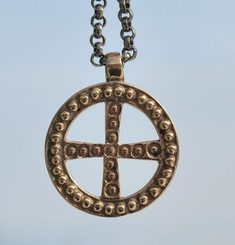 $19.19
Catalogue number: BHJ58
In stock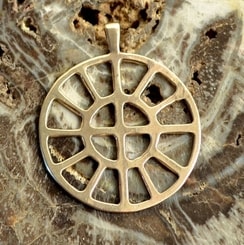 $18.13
Catalogue number: BHJ57
In stock
$5.33
Catalogue number: SLE701
In stock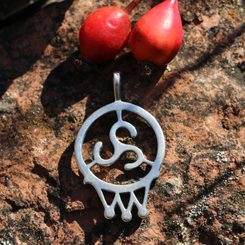 $42.65
Catalogue number: SBR852
In stock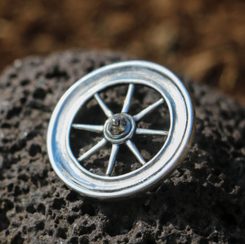 $85.30
Catalogue number: SBR707
In stock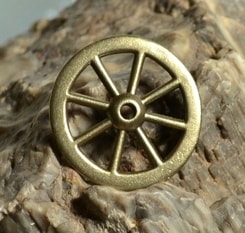 $7.46
Catalogue number: CPE169
In stock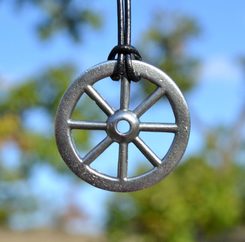 $7.46
Catalogue number: CPE170
In stock