THE TROLL CROSS, Leather Cuff Bracelet
Hand made leather cuff with forged iron talisman so called TROLL CROSS. Size of the cuff: 5.3 x 25 cm.

The Troll Cross is an hand-forged amulet made of iron in a shape of an Odal Rune. It was worn by Scandinavian peoples as a protection against Trolls. Very original talisman.
Related products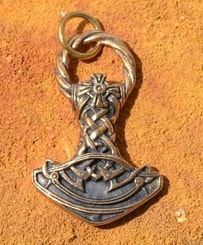 $15.86
Catalogue number: VPE90
In stock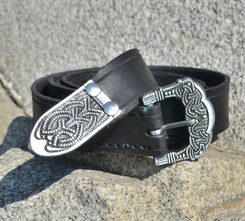 $73.61
Catalogue number: LBE81
4-6 weeks