whips, books covers, other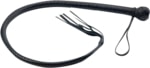 Whips, books covers, other
Hand made Decorated Leather Cup originaly crafted for throwing dice, will be a wonderful present serving as a pencil holder, for storing small items etc. Suitable for LARP or re-enactment from ancient times up to modern day. height approx.: 9.5 cm handcrafted in the Czech Republic    
Hand made leather book cover with the templar seal (hand carved). Size: A5 (aprox. 18 x 23 cm).
Hand crafted leather book case with the MEDIEVAL MOTIVE . Size approx. 16 x 22 cm. Manufactured in the Czech Republic. Motive is the Premyslid Eagle - it comes from the main gate of the Krivoklat castle.The Premyslids (Premysliden, Przemyślidzi) were a mighty Czech royal dynasty which reigned in…
Original gift - book in leather case (handmade binding) with 150 pages. A4 format (size 22 x 31 cm). Marble paper. Handmade in the Czech Republic.
Something for lazy slaves :) Hand made leather quirts in 2 colours. Size of the handle cca 22 cm.