ROMAN CORNU for reenactors
Roman CORNU in original size. This brass instrument was used for signals (from wake up calls to battle orders) in Roman legions from years about 100 till 400.

It will be shipped dismounted in 4 parts (see middle photo).

Measurements and weight: length of cornu brass tube circa 290 cms (115 inch), length of wooden carrying stick : 104 cms (41 inch), combined weight : 2.5 kg (5.5 lbs.).
Related products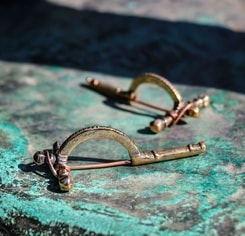 $70.37
Catalogue number: BHJ54
In stock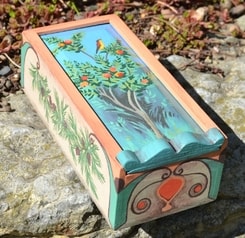 $170.60
Catalogue number: WST35
2-3 weeks