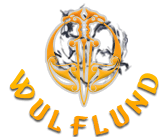 TARANIS WHEEL, bronze, pendant, replica Bohemia
Bronze Taranis Wheel Pendant Replica of a Taranis wheel found in a Celtic settlement known as Stradonice Oppidum, SW of Prague, the Czech Republic.
Taranis, one of the most powerful Celtic Gods, is associated with the natural forces such as the wind and lightning. Unusual pendants resembling a wheel were discovered in many Iron Age localities.
Stradonice Oppidum was the largest Celtic settlements (90 ha) in Central Europe, a rich centre of crafts. In 1877 a treasure of 200 golden coins was found here and since then this locality has been extensively explored and thousands of unique itemswere discovered here.
This (wax model, casting form) is a product and property of Wulflund and direct copying is prohibited.
Material: bronze
Size: 3.5 cm
$33.05
Catalogue number: JWA13
In stock
Related products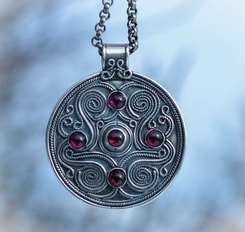 $179.14
Catalogue number: FGJ116
In stock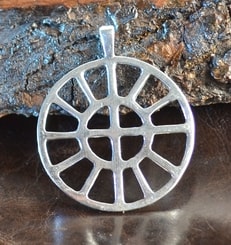 $62.91
Catalogue number: SBR235
In stock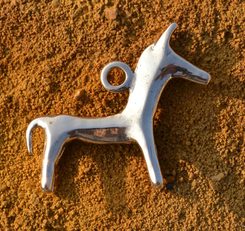 $19.19
Catalogue number: BHJ45
In stock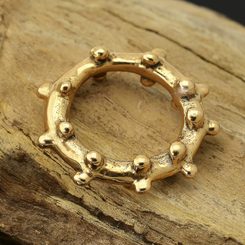 $14.93
Catalogue number: BHJ32
In stock
$3.20
$2.99
Catalogue number: CCO3
In stock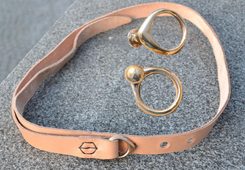 $58.65
Catalogue number: LBE72
In stock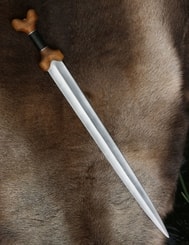 $517.15
Catalogue number: ASW71
3-5 weeks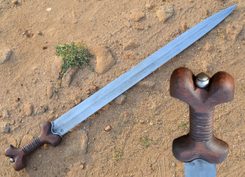 $383.86
Catalogue number: ASW38
5-7 weeks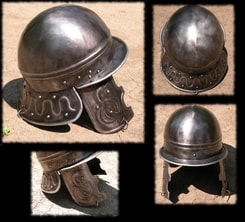 $486.22
Catalogue number: HRC05
3-4 weeks