AXE OF PERUN, bronze Slavic talisman
AXE OF PERUN, bronze Slavic talisman
Axe of Perun, aka Hatchet Amulet, Replica of a battle axe pendant found in parts of Scandinavia, Russia, Belarus and Ukraine.
Perun is a pre-Christian God of Thunder and Lightning and is the highest God of the Slavic pantheon. Some experts connect the amulet to the Norse culture.
Material: bronze
Size: 2.4 x 3.7 cm



The photo of the original archaeological find from Poland, 10th century.
Related products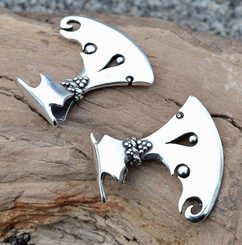 $44.17
Catalogue number: FGQ133
In stock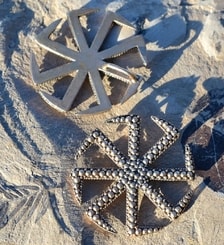 $27.18
Catalogue number: SBR231
In stock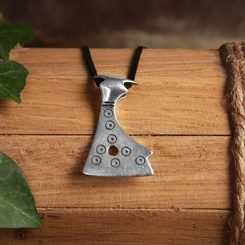 $54.36
Catalogue number: OSL101
In stock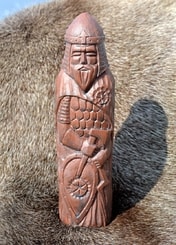 $71.35
Catalogue number: ASW55
In stock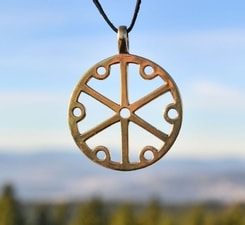 $20.39
Catalogue number: OSL110
In stock
$24.92
Catalogue number: OSL85
In stock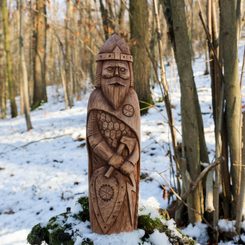 $110.99
Catalogue number: OSL84
In stock