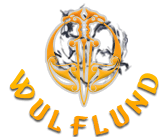 Symbol of LUNICA (Lunitsa or Lunula - cresent moon) is the pagan symbol of moon and femininity.It symbolizes fertility, happy life and good luck. It connects your female energy with lunar cycle. The cult of the moon was associated with fertility cult. Fertility here refers to a women as Mother…
Svarga, symbol of Svarog
Size: 3.5 x 4.2 cm. Material: tin. Manufactured in Србија (Serbia).
STRIBOG – THE GOD OF WINDS. Stribog is one of the supreme Gods of ancient Slavs. According to the legend, he was born from the sparks that occured when Svarog, the heavenly smith, hit the Alatir stone and from the wind he made with each swing of His hammer. That's why Stribog is the God of…
Slavic pendant - "HANDS OF GOD" - This symbol represents the Hands of God that reach out to everything and everyone,  including our whole world, our galaxy and all universes. It contains  all elements of life: Svarog - the heavenly smith, the creator of mankind (bottom right field), Mother…
Tree of Life - Magnet. Size: 9 cm. Material: resin. Manufactured in Србија (Serbia).
JAV and NAV - Double Kolovrat (double spinning Sun wheel) - Reflects the eternal connection of Jav - the physical world we live in, and Nav - the spiritual world in which our glorious ancestors live. Constant turning and interaction of these two worlds demonstrates their strong spiritual…
The WOLF is a totem animal of the old Slavs, their mythical ancestor. It played a significant role in the Slavic mythology and folklore. The wolf was venerated and feared. For the Slavic people wolves are tied up to protection rituals and ancestor worship, being a way to connect the…
JAV and NAV - Double Kolovrat (double spinning Sun wheel) - Reflects the eternal connection of Jav - the physical world we live in, and Nav - the spiritual world in which our glorious ancestors live. Constant turning and interaction of these two worlds demonstrates their strong spiritual…
The WOLF is a totem animal of the old Slavs, their mythical ancestor. It played a significant role in the Slavic mythology and folklore. The wolf was venerated and feared. For the Slavic people wolves are tied up to protection rituals and ancestor worship, being a way to connect the solid…
Slavic pendant - "HANDS OF GOD" - This symbol represents the Hands of God that reach out to everything and everyone,  including our whole world, our galaxy and all universes. It contains  all elements of life: Svarog - the heavenly smith, the creator of mankind (bottom right field), Mother Earth …
Once, there was nothing. The only thing that existed in eternal darkness was the Golden Egg. Inside it was Rod, the Creator, giver of life to everything in the exsistence, sleeping. The first thing Rod created was Love, the Goddess Lada, and then, having broken the walls of his prison with the…
Great Wolf double sided medallion. Wolf is a totem animal of the old Slavs, their mythical ancestor. It played a significant role in the Slavic mythology and folklore. Wolf was both venerated and feared. For the Slavic people, wolves were a part of protection rituals and ancestor worship, being a…