forged iron home accessories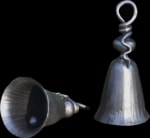 Forged iron home accessories
Forged shoehorn in a stylish design. Length: 45 cm.
Hand forged beer bottle opener. Size approx. 7 x 15 cm.
Forged hanger designed to be drilled into a wall or wood with three hooks.
Custom made packing table for e-shops. Let us know requested dimensions and we will let you know a price.
Sandtone Garden Bowl and Forged Holder. Hand crafted stonemasonry from natural sandstone from the Czech Republic. Can be customized to your requirements e.g. holes for growing plants. Material sandstone Size 34 x 32 x 11 cm Height: 10 cm Weight 10 kg
BEER OPENER (other drinks also possible), forged, flat.
Forged Ring Pull - for furniture or as a door knocker.
TROLL CROSS Wall DECORATION. So called Troll Cross is a strong protective symbol of the old Scandinavian folklore. It should protect you and your home against trolls and other creatures that lurk in the forest as well as against any malevolent forces. Material: iron Height: 61 cm Width: 40 cm …
FORGED HEART, interior decoration. A solid and loving alternative to a horseshoe for your home. Hopefully it will help you bring love or keep love in your liffe. Size 9 x 13.5 cm
Northern Red Oak LEAF Forged BOWL.
GOTHICA - Forged Chandelier for Gothic style interiors. Can be customized to your needs, e.g. number of light etc. Delivery time 4-6 weeks.
Art Nouveau Park Bench in a Vienna style.
Giant glass custom made for a Burlesque show in Prague. Suitable for the STAGE, FILM, SHOWS, ART INSTALATIONS etc.
Material plexiglass and iron
Made in the Czech Republic
A forged rose.
Material: copper
Length: 30 cm
GARDEN SPIDER Large Forged Monster.
VILLA Forged Interior Lighting.
Hand made
For your home, cottage or workshop
UNIQUE Forged METAL Towel Rack for Indoors and Outdoors.
Anti-corrosion coating
Sviwel arms
Made by Arma Epona smithy
Forged bathroom mirror and wooden shelf.