ANCIENT or VIKING TENT, openable
Very smart historical tent for universal age. You can use it for historical camping or as a tent for showing (selling) your products or goods (market tent ).

Size of this tent: 2.3 x 2.6 m. Material: special tent textile (waterproof canvas), usually 280 - 300 g / m2. Construction is very easy and quick (see the picture). Manufactured in the Czech Republic.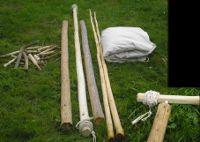 Wooden construction of the tent - click to enlarge, wooden pales are not included in the delivery because it is impossible to ship.
Related products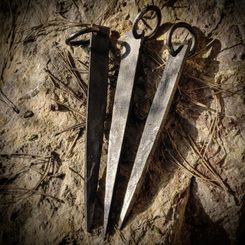 $13.86
Catalogue number: MTE15
In stock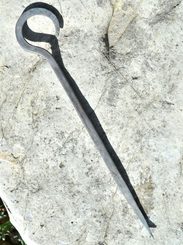 $10.66
Catalogue number: MTE13
In stock