John of Bohemia, tin figure
John of Bohemia, tin figure
John of Bohemia, tin figure. Height: 100mm.

John the Blind (Jan Lucemburský; Jang de Blannen; Johann der Blinde von Luxemburg) (10 August 1296 – 26 August 1346) was the Count of Luxembourg from 1309 and King of Bohemia from 1310 and titular King of Poland. He was the eldest son of the Holy Roman Emperor Henry VII and his wife Margaret of Brabant. He is well known for having died while fighting in the Battle of Crécy at age 50, after having been blind for a decade.
His last words were:  "Far be it that the King of Bohemia should run away. Instead, take me to the place where the noise of the battle is the loudest. The Lord will be with us. Nothing to fear. Just take good care of my son."
Share:
Tweet
Related products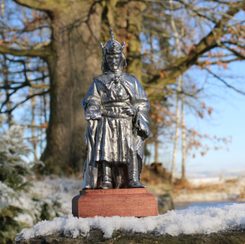 $35.39
Catalogue number: fig110
In stock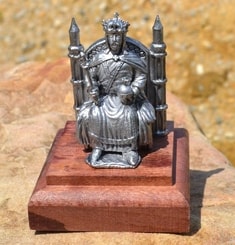 $17.69
Catalogue number: fig48
In stock