VIKING SWORD, battle ready sword replica
Battle ready replica of a viking sword. This sword is very good ballanced and its weight is approx. 1100 g. Manufactured in the Czech Republic.
Overall size: 87 cm, length of a blade: 71 cm, width of blade 4.7 cm, with of a guard 9 cm, point of balance approx 12 cm below the guard.
Related products
$271.90
$244.71
Catalogue number: HVI37
In stock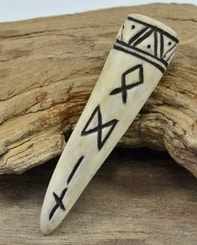 $29.86
Catalogue number: BHJ156
2-3 weeks