GODDESS OF FERTILITY AND LOVE, carved
Hand carved wooden statue of Goddess of Ziva (also Siva, Siwa, Zivia, Razivia or Sieba) is a Goddess of the fertility and love. In Slavic mythology She has been worshipped in lands of western Slavs (what is now Poland, the Czech Republic, Slovakia, Slovenia, and per of Germany - especially the Labe (Elbe) river area.

Size circa: 15,5 x 65 cm. Adjusted for hanging on the wall.
Related products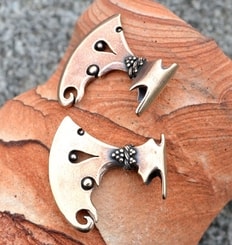 $18.13
Catalogue number: BHJ129
In stock