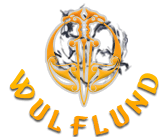 This is a basic set for woodcarving. Comes with a leather strop and green-grey polishing compound. A canvas tool roll is included
Ready to use right out of the box. Weight - 0.03 kg

How many wood carving tools do you think you need to start your exciting wood carving journey? If you are a beginner and this is your new hobby, one BeaverCraft S15 Starter Chip and Whittle Knife Set will be enough.
This set has all the quality tools and essentials to bring your wood carving experience to the next level. There is no need to worry about buying all the necessary wood carving tools or whittling knives separately. Everything you need to start carving exclusive designs out of wood you can find in this versatile wood carving knife kit.
Using the BeaverCraft C6 chip carving knife with a short blade, you can create neat cuts and implement intricate wood carving patterns. Carving with a C16 big roughing knife with a rounded point, you can rough out material quickly and get maximum control over each cut. With the handy BeaverCraft C15 detail wood carving knife, you can create accurate and detailed patterns in your whittling projects (for example, cutting out small features such as eyes and hair).
BeaverCraft team does its best to make your wood carving experience smooth and easy. So, every S15 Whittling Wood Carving Kit has an easy-to-use leather strop and green-grey polishing compound to keep your wood carving tools in razor-sharp condition. A bonus canvas tool roll is designed to conveniently store your instruments and safely transport your wood carving knives when traveling.