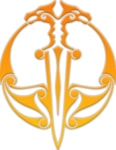 Licensed Merch - films, games
Licensed Merch - films, games, Tv Series
Knight Rider KITT.
Oficiální licence
Měřítko: 1/32
Vikings Jigsaw Puzzle The World Will be Ours. Puzzles Vikings
Officially licensed jigsaw puzzle with poster
500 pieces
Officially licensed Marvel Comics metal keychain.
From the new Predator movie directed by Shane Black! Although their scenes were deleted from the final cut of the movie, the Emissary Predators were military Predators who fought alongside the Loonies. Emissary #2 stands over 20 cm tall and features 30 points of articulation. Includes…
Game of Thrones Magnet Stark
Oficiální licence, ručně malováno
Material: pryskyřice
Velikost. 6 cm
Game of Thrones Mug Stark Shield
High quality Game of Thrones ceramic mug
Officially licensed
Game of Thrones Mug Lannister Shield
High quality Game of Thrones ceramic mug
Officially licensed
Game of Thrones Stein Black Stark
High quality beer stein
Officially licensed
Material: ceramic
Capacity: 0,5 liter
Straight from the TV series ´Game of Thrones´ comes this great action figure. It stands approx. 18 cm tall and comes with accessories and base in a blister packaging.
Supplied on backing card this metal (zinc alloy) bottle opener has magnets on the reverse so the opener can be attached to a suitable fridge door after use.
This metal can with the Sparta order logo won't protect from lethal radiation, but keeps your warm drinks warm and your cold drinks cold thanks to it's thermo insulation. The foldable straw makes it perfect for gaming, conventions and more. Holds approx. 330 ml, handwash recommended, Not suitable…
Peaky Blinders - official licence. Enjoy a drink from this heat changing mug!
Game of Thrones Pocket Journal House Stark. Stationery Game Of Thrones
Officially licensed Notebook
Size: 14 x 9 cm
Hardcover: 192 pages
Get your morning off to a strong start with this Game of Thrones mug, hand-sculpted to look like the terrifying leader of the White Walkers, the malevolent force that seeks to bring everlasting winter to Westeros, The Night King. This fantastic novelty mug features hand-painted details and is…
Protect your kingdom with this exquisite Game of Thrones dragon votive candle. Dragons are a powerful force in the world of Game of Thrones. Now, you can prepare for the coming of winter with this distinctive glass votive candling featuring a hand-painted dragon - a must-have decoration for any…
Seeking to overthrow the ruling House Lannister, House Targaryen is one of the great houses of Westeros. Now Game of Thrones fans have the chance to properly prepare for the coming of winter with this deluxe House Targaryen candle. Featuring beautiful imagery from the show, this tin candle is made…
Marvel Coin Bank Mjölnir
Banks Marvel
From Marvel Universe comes this amazing PVC coin bank. It stands approx. 28 cm tall and comes in a gift box packaging.
Whether it be mead, ale, or cider you're drinking, you can show where you stand in the Great War with this stainless steel stein, adorned with the House Stark sigil. This stein holds 16oz and comes packaged in a full-color box.
Pack with 5 officially licensed pin badges - Game of Thrones.
Diameter: 4x 2,5 cm, 1x 3,8 cm
- Officially licensed Collectable Coin
- Each piece numbered
- Emobossed on both sides
- Supplied in gift packaging
- Diameter: 3,8 cm
- Limited to 9995 pieces worldwide