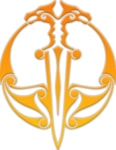 Licensed Merch - films, games
Licensed Merch - films, games, Tv Series
Rambo Necklace Limited Edition
Officially licensed necklace
Size of pendant: approx. 25 mm
Limited to 9,995 worldwide
Individually numbered
Star Wars Kettle Darth Vader Officially licensed Star Wars Kettle Material: Stainless Steel Capacity: 1,7 liter Size: 19 x 18 x 25 cm European Plug Suitable for all types of stoves - gas, electric, glass-ceramic and inductive.
Rocky 4 ReAction Action  Apollo Creed 10 cm
Superman Mug with Coaster My Super Hero
High quality mug
Officially licensed
Capacity: 370ml
comes in a gift tin
Star Wars Celebrate the Saga Action Figures 5-Pack Sith 10 cm CELEBRATE THE SAGA: This special 3.75-inch-scale action figure set 5-pack is inspired by the characters from the Star Wars saga, and makes a great gift for Star Wars collectors and kids ages 4 and up ICONIC STAR WARS CHARACTERS: The…
Star Wars Mug Death Star Sketch
High quality ceramic mug
Officially licensed
Capacity: 0,33 liter
James Bond Water Bottle 007
Single walled, stainless steel water bottle with a capacity of 450 ml.
Measures 17 cm in height and 6,5 cm in diameter.
Assassins Creed Valhalla Mug Ancaster Fortress
High quality ceramic mug
Officially licensed
Capacity: 0,3 liter
Assassin's Creed T-Shirt Crest Grid
Officially licensed t-shirt
Packaging: Polybag
Material: 100% Cotton
Assassins Creed Valhalla Mug Logo
High quality ceramic mug
Officially licensed
Capacity: 0,3 liter
Assassin's Creed Valhalla Bifold 
Material:  60% PU - 40% Polyester
Size: 12 x 18 x 2 cm
Official licence
Terminator 2 Wallet T-800.
Officially licensed product
Size: 11 cm
Jurassic Park Collectable Coin 25th Anniversary T-Rex Edition Officially licensed Collectable Coin Each piece numbered Emobossed on both sides Supplied in gift packaging Diameter: 3,8 cm Limited to 9995 pieces worldwide
Vikings Necklace Limited EditionPendants & necklaces Vikings The History Channel hit show Vikings is closing its sixth and final season - completing the story of Ragnar Lothbrok, his crew, and his children. In tribute to this incredible show, Chronicle Collectibles is offering our Vikings…
BATMAN Doormat "DC Comic ®" 40 x 60 cm
Aliens ReAction Action Figure Wave 1 Alien Warrior Nightfall Blue 10 cm Action figures Alien Each 3 3/4 inch tall ReAction Figure is articulated at the shoulders, hips and neck of action figures. It stands approx.10 cm tall in a blister card packaging.
Batman Enamel Mug Logo
Officially licensed mug
Material: metal enamel
Capacity: 400 ml
Not suitable for microwave and dishwasher use. Hand wash only.
Batman Lunch Box Logo
Boxes & Pouches DC Comics
polypropene lunch box measures 18 x 13 x 7 cm.
Batman Carabiner Mug Caped Crusader
Cups & Mugs Batman
High quality stainless steel mug with carabiner clip
Capacity: 0,23 liter
Double walled
For hot and cold drinks
Dark Nights: Metal Vehicle Bat-Raptor 30 cm Vehicles DC Comics Straight from the "Dark Nights: Metal" comic comes this great PVC vehicle. approx. 20 cm in width and has a telescoping front end to extend vehicle to full 30 cm in length. Comes in a collector edition window box. The Bat-Raptor is a…