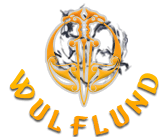 Horn Products
After years of seeking a source of cow horns that would meet our standards for quality, colour and shape, we can finally boast of having the Czech Republic's largest inventory. We sell the horns directly and we make our own products from them, such as our engraved drinking horns. Some of our Viking horns are embellished with tin bands and terminals.

The Origin and Processing of the Horns:
The horns we use come from regions where cattle have long horns, which is not generally true for common European breeds. For this reason, we import quality material from Africa, South America and India. The inner and outer layers of the horns are discarded and the horns are polished. The drinking horns (not blowing horns) are then treated on the inside with a special colorless food safe lacquer. The result is a very original product. We hold the certificates attesting the safety of the materials used.

Wholesale
We offer very attractive conditions to resellers or for example to interior designers and venue owners who would like to use the horns as a unique decoration item.
Read more
$55.45
Catalogue number: BED514
In stock
$20.26
$18.13
Catalogue number: DHO784
In stock
Skål!  Viking Drinking and Signal Horns. Drinking horns are polished with a food safe lacquer which complies with EU regulations. We also offer accessories - leather or forged horn holders.