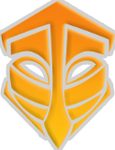 Headlamps
Headlights - headlamps for outdoor, military and cycling.
HeadLight Fred Princeton Tec multicam 45 Lumens 3 Ultrabright LED, Red LED 180 Hours burn time bateries 3 AAA alkaline or lithium batteries (included) weight 80g For years, the Fuel headlamp has been a staple in the outdoor lighting industry. With an increased demand for red lighting to preserve…
3000Lm
1 x 26650 battery
Size: 125 mm
Lumen: 130 The rechargeable battery is fixed and not interchangeable. Length: 60 mm Weight: 60 g Shipping weight: 140 g US power adaptor A battery (NiMh) is included. A battery charger is included.