Holsters, Weapon Accessories, Weaponlights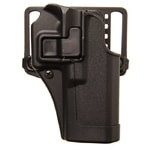 Holsters, Weapon Accessories, Weaponlights
Holsters, Rail covers, Surefire products, BUIS - a selection of quality accessories for shooting.
Jack Pyke sprung pegs are designed to work with suitable decoys and mimic natural pecking movements. Adjusting the spring for wind conditions allows the decoy to act as naturally as possible. Comes in pack of 12
Colour: Grey
Weight: 110g
Length: 34cm
Chukka Free Standing Multipoint Target.
Double Spinner Target. Size: 38 x 26cm.
UTG 9mm Pistol Cleaning Kit.
Jack Pyke Triple Spinner Target. When the separate targets are hit they spin around the top bar and reset to the original position. Durable and stable. steel construction size 38 x 26 cm
Versatile gun rest with suede gun rest area, transforms into different configurations. Made using 600D Cordura English Oak design Sold unfilled, requires kiln dried sand
Rifle Rest Set of 2 bags in the colours of English Woodland by Jack Pyke of England. Made using 600D Cordura Rear bag approx. 23 x 10 x 18cm Front bag approx. 13 x 11 x 12cm Suede top on stock rest Connecting clip Fill with sand before use
Self Fusing Silicone Tape 1 Inch x 10ft Pro Tapes
Pro Secur Trigger Lock, Walther.
Ladder Panels offer very low-profile 1913 Picatinny rail coverage.  The Santoprene material provide a rubbery surface for improved weapon control and rail protection.  Easily cut for custom lengths, each panel fits one side of a carbine-length rail (18 slots).  One panel per package.  Manufactured…