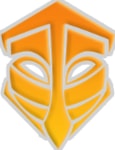 Torrin Outdoor Shop
Military shop and outdoor shop. We focus on leading world and Czech brands. We offer equipment for military and law enforcement, to fans of airsoft and paintball, to campers, hunters and for outdoor activities in general.
Please see the link here: Torrin Tactical www.torrin.cz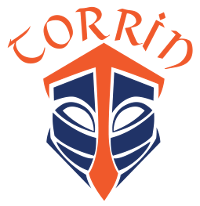 3D Leafy Baseball Hat made by Jack Pyke of England
Waterproof Gaiters by Jack Pyke of England. Tough tear resistant material Full length zip with Velcro and press-stud cover Tough under-boot wire Easy adjust buckle Lace kleet Elasticated top & bottom One size fit all
T-Shirt by Jack Pyke of England.
Wicking / Quick dry material
Stretch fit for added comfort
Lightweight
100% Polyester Mesh-tech
Weardale Knitted Jacket Brown by Jack Pyke of England Softshell contrast panels Full length front zip with double pullers Two lower zipped pockets Zipped chest pocket Elasticated cuffs Chin guard 100% polyester knitted fleece
Jack Pyke sprung pegs are designed to work with suitable decoys and mimic natural pecking movements. Adjusting the spring for wind conditions allows the decoy to act as naturally as possible. Comes in pack of 12
Colour: Grey
Weight: 110g
Length: 34cm
BAG English Oak Evo by Jack Pyke of England.
Adjustable padded straps
Carry handle
Top flap with cord closure
Approx. 120 Litres
Size: 75 x Ø43cm
Lightweight Mesh Balaclava - oak camo.
Face veil can be worn up or down
One size fits all
T-Shirt by Jack pyke of England.
100 % POLYESTER
FAST WICKING MESH FABRIC
COLOUR: ENGLISH OAK EVO
Chukka Free Standing Multipoint Target.
Double Spinner Target. Size: 38 x 26cm.
Sada na přežití od britské společnosti Viper obsahuje: Vnitřní zrcátko Nůž Drátová pila Kompas Ocílka na oheň Šití Zápalky Vlna Svíčku Píšťalka Drát pro nástrahy Rybářské náčiní Tvrdá krabička o rozměrech 12 x 10 x 4cm
GET READY AND SURVIVE! This unique Gerber kit will surely be the perfect helper in your struggle for survival. The Gator Bolo machete , the Gerber Fire starter, and the Gator EAB hand saw with the stylish Airlift Black fastener create four tools to conquer almost every obstacle. You cut your way,…
PADDED SHOULDER STRAPS W/ STERNUM STRAP ELASTICATED MESH SIDE POCKETS COVERT SLEEVE COMPARTMENT ON REAR FLEECE LINED FRONT COMPARTMENT 3 TIER FRONT MOLLE PANEL 4 X D-RING ATTACHMENTS BLADDER OUTLET MAIN GRAB HANDLE PADDED 3 POINT VENTEX BACK PANEL INTERNAL PADDED BLADDER POCKET W/ VELCRO FIXINGS…
Rubber patch.
Size: 6.5 x 7.0 cm
3D
Velcro
Rubber patch.
Size: 2.8 x 5.0 cm
3D
Velcro
Paracord Type III 550 20m.