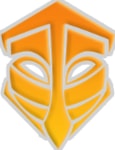 Outdoor Shop
Military shop and outdoor shop. We focus on leading world and Czech brands. We offer equipment for military and law enforcement, to fans of airsoft and paintball, to campers, hunters and for outdoor activities in general.
Please see the link here: Torrin Tactical www.torrin.cz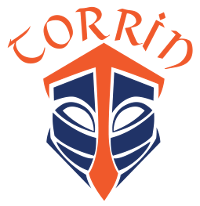 Military Pouch UNI vz. 95 molle 19 x 27 cm
Rubber patch.
Size: 6.5 x 7.0 cm
3D
Velcro
Rubber patch.
Size: 2.8 x 5.0 cm
3D
Velcro
Military Pouch UNI vz. 95 molle 13 x 16 cm
Military Pouch UNI vz. 95 molle 23 x 29 cm
Paracord Type III 550 20m.
Light Stick Holder MOLLE by Emerson.
Military Lighter - Clawgear, Austria. Windproof Jet Flame Adjustable micro burner up to 1300°C Piezo ignition Gas-refillable Non-reflective Soft grip surface Quiet open / close securecap Lightweight
Láhev od americké značky Nalgene.
Objem: 1 litr
Váha: 180 g
Treated wood shavings that will catch a spark. The natural way to start a fire
By Web-Tex, United Kingdom
Stainless Steel With Black Finish
Stainless Camo Handle
Lock Knife
Locking Blade
Belt Clip
Stainless Camo Handle
Blade Length 7.5cm (3")
One Nylon Sheath Per Set
Jack Pyke of England
Pith Helmet Wolseley.
Adjustable
Colour: Sand
One size fits all
Fully adjustable shoulder strap up to 128cm max.
Size: 29 x 39 x 10cm
Jack Pyke of England