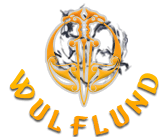 Sale
Symbol of Lunitsa (or Lunula - little moon) is a female symbol. Such jewels were worn by Slavic and Viking women. It is a symbol of fertility, good luck and a happy life.  Material: sterling silver Size: 3 x 3.6 cm
Double Kolovrat Belt Buckle, the Kolowrat (Kolovrat, Collowrath) symbol is in the Modern Age considered a panslavic pagan symbol of the Sun. The symbol can be found in architecture, on embroidery and pottery from the Early Slavic period in most Slavic countries. Its massive popularity today is…
A metal belt buckle.
Material: tin and zinc alloy
Size: 5 x 6.5 cm
Suitable for 3 cm wide belts
Silver Pendant. Material: silver (925) with Paua Shell. Weight circa 10.5 g. Size circa 4 x 6.5 cm.
Tree of Life Belt Buckle.
Material tin alloy
Size 9.3 x 7 cm
Weight 130 g
Large Kolovrat Belt Buckle. The Kolovrat (Kolowrat, Collowrath) symbol is in the Modern Age considered a panslavic pagan symbol of the Sun. The symbol can be found in architecture, on embroidery and pottery from the Early Slavic period in most Slavic countries. Its massive popularity…
Belt Buckle with Slavic symbol most often assoiciated with God Perun. In particular the Eastern Slavs carved the symbol on wooden beams under the rooves of their houses believing that this divine symbol will give them protection against lightning. Today it is considered one of the symbols…
Slavic Goddess Lada Statuette, an original work of Serbian sculptor Jovan Petronijevic. part of a unique chess set inspired by Slavic mythology can be bought separately, as a beautiful and original souvenir material resin, hand painted and patinated height 10.5 cm comes in original…
Cubist Sterling Silver Ring HARE.
material sterling silver
weight 5 g
size 1.2 x 1.5 cm
FOX Cubist Sterling Silver Ring.
material sterling silver
weight 7 g
size 1.8 x 1.3 cm
MARTEN Cubist Sterling Silver Ring.
material sterling silver
weight 3 g
size 1 x 0.8 cm
FOX with TAIL Cubist Sterling Silver Ring.
material sterling silver
weight 7 g
size 3.3 x 0.9 cm
Steel Shoes - 10-eyelet-boots.  Made of genuine leather. Height: about 25 cm Material: high-quality leather, synthetic leather and metal Height of soles (measured at the heel): approx. 4cm Colour: black Made in EU
Svetovid - Slavic God of war, fertility and abundance. Old Slavic word "Svet" means MIGHTY or STRONG, not saint.  The end part "-Vit" means WINNER, MASTER or RULER. Svantovit then can be translated as "MIGHTY RULER". About sculptures: These figurines are the original work of Serbian sculptor Jovan…
DAJBOG - The Giving God. Dajbog is one of the sons of Svarog, the Sungod, the one who gives light, rain and fertility – everything that is good. The Slavs believed that Dajbog travels the heavens every day in a magical quadriga yoked with four white horses with fiery manes and golden wings,…
The cult of Veles is very strong and dominant. Apart from Perun, he was the only Slav deity worshiped by all Slavs. His cult survived for a long time with Slavs from the Balcans and the Carpathians. Veles is a God of earth, son of God Rod, the patron of cattlemen and farmers, in charge of crops,…
Stainless hip flask in leather cover with a Slavic symbol of Gromoviti Znaci -  ideal for slivovice - plum brandy, a typical Czech spirit Volume: 0.2 l Size: 10 x 12 cm Made in Serbia
DAJBOG - The Giving God. Dajbog is one of the sons of Svarog, the Sungod, the one who gives light, rain and fertility – everything that is good. The Slavs believed that Dajbog travels the heavens every day in a magical quadriga yoked with four white horses with fiery manes and golden wings, and…
JAV and NAV - Double Kolovrat (double spinning Sun wheel) - Reflects the eternal connection of Jav - the physical world we live in, and Nav - the spiritual world in which our glorious ancestors live. Constant turning and interaction of these two worlds demonstrates their strong spiritual…
The WOLF is a totem animal of the old Slavs, their mythical ancestor. It played a significant role in the Slavic mythology and folklore. The wolf was venerated and feared. For the Slavic people wolves are tied up to protection rituals and ancestor worship, being a way to connect the…