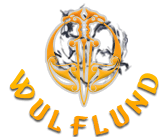 antiquity - roman, greek sculptures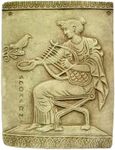 Antiquity - roman, greek sculptures
Replicas of Sculptures (Greece, Ancient Rome). In the Classical Period in Greece we meet with beautifully depicted Gods and Goddesses, boys (often nude) and girls. Man as such was idealized and the Greeks tried to depict him as beautifully as possible. In the later Hellenistic period we see a wider array of motifs, which included childhood, old age, death, people engaged in ordinary professions, and there is an attempt to capture movement and states of mind. Statues were painted or gilded and had stones in their eye sockets. They were often draped with fabrics or covered with bronze or gold sheets. Dozens of them would be installed in temples or other holy places. Generally, their facial features had little individuality, and the period's erotic statues (such as statues of Aphrodite) were no exception. Smaller clay statues served as votive gifts to the gods as well as decorations.

The Romans were influenced by Etruscan art (especially tombs and sarcophagi: stone cases for coffins), but usually they reproduced Greek artwork. Some of the Greek originals were lost to the ages, and have only been preserved for us only in the Roman copies. However, while the Greeks often used bronze in their works, the Romans preferred marble. Like the Greeks, they also preferred their statues to be colourful, but there were other differences: they were partial to realistic likenesses of politicians and emperors, sometimes rendered as equestrian statues, and had a fondness for portraits of children as well. Some other important works are reliefs carved into triumphal arches and victory columns - such as Trajan's Column in Rome - that commemorate historic events. One more category is of small, luxurious items: these include statues decorated with precious materials, or carvings and intaglios carved into gemstone cameos and signet rings or into shells or glass.
material artificial marble
diameter 145 mm
width 10 mm
Originally work of the Danish neoclassical sculptor Bertel Thorwaldsen.
material artificial marble
diameter 140 mm
width 10 mm
Inspired by a bull's head shaped drinking vessel from Knossos, Crete, 15th century BCE, now exhibited at the Heraklion Archaeological Museum. material artificial stone hand painted size 120 x 165 x 25 mm
Candle holder for a tea candle.
material artifical stone with patina
size 65 x 80 x 5 mm
The decoration is depicting the Trojan War hero Achilles, who was, according to Greek mythology, shot by an arrow in his heel, his only vulnerable spot. material artificial stone hand painted size 190 x 165 x 15 mm
Hippocratic Oath as a wall decoration.
material artificial stone with patina
size 290 x 200 x 20 mm
The masks of Satyr were used in performances in ancient Greece. Satyrs are half human, half goat protectors of forests and herds. Material: artificial marble Surface: patina Dimensions: 65 × 65 × 20 mm
Venus de Milo, Magnet.
Material: artificial marble
Patina finish
Size: 35 × 65 × 20 mm
Slavic Dragon from Knin, Magnet.
Material: artificial marble
Dimensions: 65 × 65 × 20 mm
Owl of Goddess Athena, magnet. Size: 6,2 x 3,7 cm.
You can see on this coin initials on the city of Athens and the owl, which was sacred animal of the Goddess Athena, protector of Athens. The coin was minted during the Persian Wars. When the city needed much protection of Goddess Athena. Size: 5 x 85 x 85 mm. Material: artificial stone.
The Vitruvian Man or simply L'Uomo Vitruviano, is a drawing by Leonardo da Vinci. It is accompanied by notes based on the work of the architect Vitruvius. The drawing, which is in pen and ink on paper, depicts a man in two superimposed positions with his arms and legs apart and inscribed in a…
OUROBOROS, the wall decoration. Size: 10 x 140 x 155 mm. Material: artificial stone. The Ouroboros is an ancient symbol depicting a serpent or dragon eating its own tail.This symbol is present in Ancient Egyptian iconography, as well as in Greek magical tradition and was adopted as a symbol in…
A Greenman - He was before humans, He represents the power of Nature, life, year's cycles. Size: 8 x 13 cm. Designed and manufactured by Wulflund. Material: artificial stone, hand painted. Original design by Katien.
Material: artificial stone. Size: 115x245x115 mm; 2,95 kg.
Material: artificial stone. Size: 75x70x30 mm; 0,05 kg.
Material: artificial stone. Size: 130x220x20 mm; 0,65 kg.
Material: artificial stone. Size: 125x200x20 mm; 0,60 kg.
Material: artificial stone. Size: 130x170x20 mm; 0,65 kg.