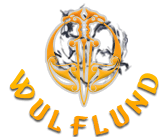 filigree and granulated replica jewels
Filigree and granulated replica jewels
Museum Silver Replica Jewelry - Byzantine and Migration Period Jewelry, Medieval and Slavic jeweld, Antique Jewelry, Roman Empire Jewelry.
Filigree and granulation are some of the oldest goldsmithing techniques. The techniques used are twisting silver or golden wires (Latin: filum) and soldring tiny beads made from the same precious metal onto the surface of the piece of jewellery. This is a very complicated technique that relatively few jewellers in any one culture have ever mastered. The basic methods were developed by ancient civilizations such as the Mesopotamians, Greeks, and Etruscans. Filigree and granulated jewellery remained popular in the Roman empire, was also eagerly sought after by the Anglo-Saxons, Slavs and Vikings, and remained popular throughout the Middle Ages. We still utilize these authentically ancient goldsmithing techniques to make our own models which will bring a little of this history home to you.
Symbol of Lunitsa (or Lunula - little moon) is a female symbol. Such jewels were worn by Slavic and Viking women. It is a symbol of fertility, good luck and a happy life.  Material: sterling silver Size: 3 x 3.6 cm
The Great Moravia Empire inspired jewel. Lada is Slavic Goddess of harmony, merriment, youth, love and beauty. The Price is per item without a gemstone. YOU CAN SELECT A GEMSTONE FROM OUR OFFER - 7 mm cabochon. Material: silver 925 Size: 3.3 cm in a diameter Weight: 5,9 g
A beautiful piece inspired by Slavic early Medieval finds of the Great Moravian Empire. Vesna is according to Slavic Mythology the Goddess of youth, life, beauty, love and the spring. Material sterling silver Size 3 x 3.7 cm, bale6 mm in diameter Weight 9 g On request we can place a gem of…
Mjolnir Raven Head Thor Hammer Reproduction of an artefact from Kabara, Scania, Sweden. In our opinion one of the best Thor's Hammer reproductions on the market. Material: sterling silver Size: 4 x 5 cm   Weight: 17 g (!) Shipping worldwide from 5 USD Click the picture to see the photo…
A replica of an old Slavic jewel - Lunitsa (also Lunula or Luneta). Casted granulation and filigree. The original was found near the town of Staré Město (Old Town), the Great Moravian Empire (first state of Western Slavs), today the Czech Rep, 9th century. The symbol of Lunitsa (or Lunula - little…
No piece of jewellery is ordinary and the most valuable of them should fulfill at least the following criteria: high quality of craftsmanship, careful choice of materials and an original and interesting design. We dare say this jewel meets them all and has even more. It contains history and a soul…
Thor's Hammer from Hedeby, German-Danish border area, the 10th century, in a shape of a predator or dragon claw. Pseudo-Granulation.
Material sterling silver
Weight circa 17 g
Size circa 3 x 4.4 cm
DEVANA Large SILVER SLAVIC Sun Pendant with AMETHYST inspired by jewelry crafted in the times of the Great Moravian Empire dating back to the 9th century. Material: sterling silver, amethyst Weight: 17 g (!) Size: 4 x 4.2 cm
Pendant symbolizing the Sun, inspiration: Great Moravian findings - Dark Ages.
Material sterling silver
Weight 17 g (!)
Size 4 x 4.2 cm
A pendant symbolizing the Sun. The desinger was inspired by the Great Moravian findings (the Middle Ages).
Material: sterling silver
Weight: 17 g
Size: 4 x 4.2 cm
Hand made carved pendant in a viking art style.  Material: European deer antler, sterling silver Height: approx. 6 cm Bail: 3 mm
Thor's Hammer Silver Pendant inspired by the Oseberg Viking art style, which is documented from a large burial mound at the Oseberg farm near Tønsberg in Vestfold County, Norway. A dragon"s head on the Oseberg drakkar ship bow inspired our design of the beast head at the top of the hammer. The…
Elegant everyday earrings. They are made of Great Moravian buttons. Stylish and original alternative to dangle earrings. Casted granulation / filigree. Original find: South Russia. X-XI century. Gnezdovo. Material sterling silver Size approx. 1.5 cm in diameter Height including hook approx. 2…
Silver Slavic ring with garnet in the style of the Great Moravian Empire jewelry.
Material sterling silver and garnet (almandine)
Symbol of Lunitsa (or Lunula - little moon) is a female symbol. Such jewels were worn by Slavic and Viking women. It is a symbol of fertility, good luck and happy life. Material sterling silver Size 2.5 x 4.1 cm Weight 9 g
A luxurious silver Celtic pendant inspired by the ornaments of the so-called Battersea shield, found in the river Thames (England). The jewel may be worn by both men and women, its symbolism is clear - protection against everything of low energy in order for the soul and body to remain pure. The…
Viking Silver Pendant inspired by a Viking brooch from Lake Ladoga, Russia, dating back to the 10th century, which is a silver disc surmounted by a large central gem, typically held in place by crimped silver and surrounded by eight triangular raised dot formations, contained within two borders. …
Replica of Thor's hammer from the site Erikstorp, Gotland, Sweden. Thor's Hammer, or Mjöllnir, is God Thor's magical weapon. The hammer is unbreakable, it always hits the target and then comes back to the owner's hand. The hammer flies through the sky in the form of a lightning. The word Mjöllnir…
Our Eagle Triskele is a sterling silver pendant, that is inspired by a find of a similar pendant from the locality of King's Field, Faversham in Kent, United Kingdom. This locality is famous for finds from the 6th and 7th century, that demonstrate the Anglo-Saxon craftsmanship. This piece comes…
Replica of an old Slavic jewel - Lunitsa (also Lunula or Luneta), the 9th century, Great Moravian Empire (first state of western Slavs). Symbol of Lunitsa (or Lunula - little moon) is a female symbol. Such jewels were worn by Slavic and Viking women. It is a symbol of fertility, good luck and happy…