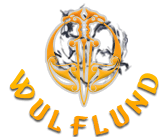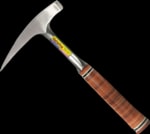 Rock hammers
Geology shop - rock hammers, geological tools.
The Burpee Pick is a must for geologist and paleontologists. Solidly made 17" in overall length (approx.) and forged in one piece, this pick was designed with the professional in mind. 3 magnets in the side of the head allow for material analysis. The Shock Reduction Grip reduces impact stress. …
Estwing's all Steel Construction Geo/Paleo Pick has a 14" overall head length from pointed edge to chisel edge. Has a durable powder coated finish and a textured vinyl grip for added comfort. Solid America Steel Pointed on one end, chiseled on the other Powder coated finish 25.5" overall length …
Estwing's Special Edition Rock Pick is a solid steel, tool with a non-reflective matte black finish. The grip is a beautiful genuine leather. Solid American Steel Pointed tip Smooth face Non-reflective matte black finish 22oz. head weight Genuine Leather Grip #1 Choice of Geologists…
For geologists, paleontologists or minerals collectors - a geological hammer pendant. Material: sterling silver Weight approx. 2 g Dimensions: 1.5 x 3.1 cm
Estwing's Gad Pry Bar is solid steel. with a wedge pry at one end and a point at the other it is perfect for heavy duty rock work. Weight: 558 g. Overall length: 45.72 cm.
Geology Rock Hammer by Estwing, USA. Size: 33 cm. Head of a hammer: 19 cm. Weight: 900 g.
Leather geology field bag with holder for geology hammer. Inner space is divided - one part is for larger rock samples, second part is for a field notebook. Manufactured by Wulflund.