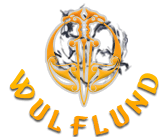 falchions, Scotland, other swords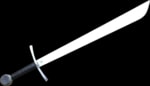 Falchions, Scotland, other swords
Falchions, Scottish Swords, Other and Fantasy Swords. Here we sell cutlasses (falchions), Scottish broadswords (Claymore) and other unclassified cold weapons (Katzbalger, katana, film replicas).
Our swords are made from high carbon spring steel (54SiCr6) and usually tempered to a hardness of 52 – 54 HRC.
BLUNT Sword constructed for historical sword fight with riveted pommel. The name Claymore is thought to be derived from Claidheamh, a Gaelic name meaning the great sword. The weapon was used by the Scots for example during border fights with the English in the period 1500-1700 CE. The last battle…
LUCIEN Renaissance sword.
Material: spring steel 54SiCr6
Total length: 126 cm
Blade length: 95 cm
Guard width: 28cm
Blade width: 4.5 cm
German Langmesser.
Material: 54SiCr6 high carbon steel
Hardness: 52-54 HRC
Blade: blunt
Overall length: 87 cm
Blade: 64 cm
Width of the blade: 3.8 cm
Grip: 14.2 cm (wooden part)
The Beidana was the chosen weapon of the Waldensians, a religious sect from Piedmont, and were poor by chioce. These people were persecuted for centuries, so had to defend themselves, with the common peasant arms, hence the Beidana have became a symbol. Appeared as early as 1300, and was in use as…
KATZBALGER Renaissance Sword with Brass Pommel.
Material manganese steel 13 180, brass
Blade BLUNT
Total length 80 cm
Blade 65.5 cm
Battle Ready Falchion Replica. Material: spring steel 54SiCr6 Hardness approx. 50 - 52 HRC Overall length: 87 cm Blade length: 69 c Wiidth of the guard: 17 cm Width of blade at the guard: 3,6 cm Point of balance approx. 9 cm below the guard Weight: 1.28 kg Sword by Wulflund
Battle Ready Falchion Replica.
Material: spring steel 54SiCr6
Hardness: approx. 50 - 52 HRC
Overall length: 88 cm
Blade length: 73 cm
Width of guard: 18 cm
Sword by Wulflund
Battle Ready Irish Single Handed Sword Replica. Material spring steel 54SiCr6, hardness approx. 50 - 52 HRC Overall length 93 cm Blade length 75 cm Width of guard 18 cm With of blade 4 cm Weight 1,3 kg Point of balance 5 cm Sword by Wulflund
 Katzbalger with Antler Hilt.  material: high carbon spring steel 54SiCr6 , hardness approx. 50 - 52 HRC overall length: 80 cm length of the blade: 65 cm width of a guard 13 cm width of blade at the guard: 4,5 cm point of balance approx. 11 cm below guard weight: 1,48 kg Sword by Wulflund
BLUNT Single Handed KATZBALGER of the Swiss and German Landsknecht designed for reenactment. Material: steel 54SiCr6 Quality leather grip Overall length approx. 82 cm Blade length approx. 63 cm Guard length approx. 17 cm Manufactured in the Czech Republic Sword by Wulflund
Battle Ready Scottish Basket Hilted Sword Replica. Probably the most decorated Scottish basket hilted sword that we were able to find in collections. Material spring steel 54SiCr6 Hardness approx. 50 - 52 HRC Overall length 90 cm Blade length 72 cm Width of blade 3.5 cm …
This BLUNT replica was made on special request for the Battle of Nations. material case hardened, high carbon spring steel 54SiCr6 hardness 50 - 52 HRC overall length 75 cm blade length 61 cm blade width 3.5 cm made by Wulflund Armoury
This BLUNT Replica was made by special request for the Battle of Nations. Material case hardened high carbon spring steel 54SiCr6 Hardness 50 - 52 HRC Overall length 80 cm Blade length 60 cm Blade width 3.5 cm Width of guard 14 cm Point of balance approx. 10 cm below the guard …
Battle Ready Waloon Sword Replica for re-enactment. material spring steel 54SiCr6  hardness approx. 50 - 52 HRC overall length 91 cm blade length 75 cm width of guard 16 cm weight 1.6 kg Sword by Wulflund
Battle Ready Falchion Replica. Material spring steel 54SiCr6, hardness approx. 50 - 52 HRC Overall length 77 cm Blade length 60 cm Width of guard 12 cm Weight 1.2kg Point of balance 11 cm Sword by Wulflund
Reproduction based on the famous Thorpe Falchion, the sword made between 1300 and 1320 CE, probably of English origin, found in the sediments of the Yare River near Thorpe St. Andrew, England, in the 1833. The original is deposited in the Norwich Castle Museum. Material spring steel 54SiCr6,…
Battle Ready Falchion Replica. Material spring steel54SiCr6 , hardness approx. 50 - 52 HRC Overall length 80 cm Blade length 60 cm Width of guard 18 cm Width of blade at the guard 4 cm Point of balance approx. 7 cm below the guar Weight: 1.5 kg Sword by Wulflund
Battle Ready Replica of Hand and a half Sword. Wulflund Brand Sword. Material spring steel 54SiCr6 Hardness approx. 50 - 52 HRC Overall length 121 cm Blade length 95 cm Guard width  22 cm Blade width 3.6 cm Point of balance approx 7 cm below the guard Weight 1.5 kg
Exclusive Falchion Historical Replica. Material spring steel 54SiCr6, hardness approx. 50 - 52 HRC, deer antler Overall length 95 cm Blade length 74 cm Width of guard 16 cm Weight 1,10 kg Made by Wulflund