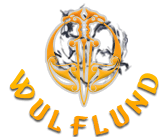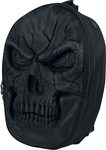 Fashion - leather
Leather fashion (rock music, heavy metal, bikers, goth) - mostly bracelets, cuffs, leather necklaces and wristbands of our production, t-shirts. Wholesale orders welcomed.
Leather Heavy Metal Music Wristband with Thor Hammer (Sweden). Price is for one piece. Length cca 27 cm. Max. width cca 5.8 cm. Size of the Mjolnir: 2.5 cm.
Hand Made Leather BRACERS with THOR'S HAMMER, very strong with double-layer seams.
Material Genuine leather
Length 15 cm
Tree of Life Pagan Moon Embossed Purse. From the mysterious minds of our in-house design team comes this beautifully magical Tree of Life Purse. Layered with intricate designs patterns, this piece of wearable art features our Tree of Life proudly standing under the light of the moon, filtering its…
Intricate Baroque designs.
The wing opens to reveal the card slot compartment.
Spacious zipped coin compartment.
Multiple slots for cards and cash.
Size: 18.5 cm
Imported from England
Medieval Sword Wallet.
Impressive medieval sword design.
Stylish and practical.
Multiple slots for cards.
Zip compartment inside.
Import from England
Bag with a Bohemian soldiers battle scene motif. The design of the King's armour can be seen in the Gulhausen kodex.  Premysl Ottokar II (1233 – 26. August 1278) a Czech king, was also called The Iron and Golden King.  He was the Duke of Austria, Styria, Carniola and Carinthia.  He died during the…
Oak Man in beautiful autumn colours.
OUROBOROS or uroborus, a dragon or serpant eating its own tail, originated in ancient Egyptian iconography and was adopted as a symbol in Gnosticism and Hermeticism and mainly alchemy; a symbol of a cyclical nature of the universe. The famous ouroboros drawing from the early alchemical text, The…
VELES, Slavic God. Veles (also known as Volos) is a major Slavic God of Earth, Water and the Underworld.  He is mostly associated with cattle, musicians, wealth, magic and trickery. Detailed design Material: linen Size: 35 x 40 cm
Cloth Bag.
Material: linen
Size: 35 x 40 cm
Cloth Bag.
Material: linen
Size: 35 x 40 cm
Cloth Bag.
Material: linen
Size: 35 x 40 cm
Cloth Bag.
Material: linen
Size: 35 x 40 cm
AGAINST EVERYONE Cloth Bag with the Czech Hussites, the pre-Protestant Christian movement following the teachings of Jan Hus.
material 100% cotton
size 37 x 42 cm
ODIN Cloth Bag.
Material: linen
Size: 35 x 40 cm
Vegvísir Tote Bag. Vegvísir, "That Which Shows the Way", is an icelandic magical symbol intended to help the bearer find their way through rough weather. "If this sign is carried, one will never lose one's way in storms or bad weather, even when the way is not known". Material: linen Size: 35…
FENRIR Cloth Linen Bag.
Material: linen
Size: 35 x 40 cm
WOLF WARRIOR Cloth Bag.
Material: linen
Size: 35 x 40 cm
Linen Cloth Bag with PERUN, the mightiest of all Slavic Gods, invincible warrior, the creator of thunder and lightning. Perun maintains order in the Universe, grants victory in battle and protects the state and its rulers. Of all the gods, he has the closest relationship with the mankind, and…
MOLON LABE Linen Bag. Molon Labe, meaning Come and take them, is a classical expression of defiance. According to Plutarch, Persian king Xerxes demanded that the Spartans surrender their weapons, to which Leonidas, King of Sparta, responded: "Molon labe!" Material: linen Size: 35 x 40 cm