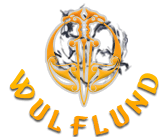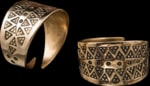 Rings - bronze
Bronze rings - replicas and our own inspiration. We use the lost wax casting method which is principally an original way of crafting jewellery.
Bronze Ring with the texture resembling a weathered stone.
Material: bronze
ONLY ONE SIZE - 18mm in diameter UK, Australia P 1/2, US 7 3/4
Collectible Bronze Thimble designed by South Bohemian designer Katien.
Material: bronze
Size: 1.7 x 1.8 cm
Collectible Bronze Thimble Designed by South Bohemian Designer Katien. Material: bronze Size: 1.8 x 2.3 cm Weight approx. 12 g
Bronze Ring with Ram's Heads.
Bronze ring with Viking shield.
Bronze ring with Viking Helmet and a beast head.
Ring with boar and Tiwaz rune. This rune is named after, and identified with, god Tyr. Proto-Germanic name is "Tîwaz" or "Teiwaz". This god is in Norse mythology associated with law and heroic glory. The rune's meaning is "victory, honor". Material bronze
Bronze ring, which is based on the findings of early medieval rings (Vikings, Slavs). Material bronze Width 9 mm Weight 12 g
Bronze Ring Featuring a Crow or Raven. Ravens and crows, black phantoms of the sky, have alway played a prominent role in many European cultures and mythologies. In Norse mythology, Huginn (Thought) and Muninn (Memory) are ravens that soar all over the world and bring information to the God Odin.…
RIONA Bronze Celtic Ring.
ROHAN Bronze Ring for Early Medieval Period.
Dreki Bronze Viking Ring. Design is inspired by the Jellinge Viking art style. Similar dragons can be seen on brooches, runestones or wooden items of the Viking era. Designed by Kati. Material: bronze Slightly adjustable
Braided Viking Ring, adjustable size.
Viking Bronze Ring with Traditional Viking Motifs. 
Material: bronze
Max. width: 15 mm
Adjustable
Hand Stamped Bronze Viking Ring with Adjustable Size.
Knotted Snake Ring designed by Kati.
Bronze Ring with Cat's Heads. The ring can be slightly adjusted. Designed by Kati.
Viking Bronze Ring with Raven Heads. The design is inspired by the Bamberg Casket dating back to cca 975. This Scandinavian artefact is made of oak, walrus ivory, gilt copper and rock crystal, it is exhibited in the Bavaria National Museum in Munich, Germany. Please select your right size,…
VIKING Bronze RING inspired by a viking bracelet from the locality of Orupgård, Denmark, 10th century. Easily adjustable.
-Material bronze
-Weight 5 g
-Smallest inner diameter 1.8 cm/0.71 inch, can be increased to 2 cm/0.79 inch
Replica of Large Viking Ring in Borre art style, Norway.