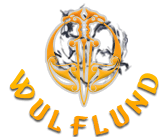 earrings - historical jewelry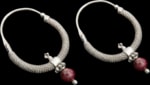 Earrings - historical jewelry
Historical jewelry - silver, earrings.
Elegant everyday earrings. They are made of Great Moravian buttons. Stylish and original alternative to dangle earrings. Casted granulation / filigree. Original find: South Russia. X-XI century. Gnezdovo. Material sterling silver Size approx. 1.5 cm in diameter Height including hook approx. 2…
Pair of silver earrings inspired by a historical find from Byzantine, the 9th century. The original earrings belonged to a viking woman. The earrings are light and they fit a lady wearing a historical costume as well as modern attire. Material sterling silver Size: 2.5 x 3.5 cm Weight 7g/pair
Silver earrings - Triquetra.
Size: approx. 1.6 cm (without Hook)
Weight approx.  2.3 gr./Pair
Sterling silver
Slavic Earrings. Symbol of Lunitsa (or Lunula - little moon) is a female symbol. Such jewels were worn by Slavic and Viking women. It is a symbol of fertility, good luck and a happy life.  Material: sterling silver Size: 2.2 x 3.6 cm Weight: 11g/pair
Sterling Silver THOR'S HAMMER Earrings.
Material: sterling silver
Size: 1.1 x 1.2 cm
Weight: 2 g
Price per pair
Silver earrings with faceted ijolit.
Material sterling silver, ijolit
Size: 2.6 cm (4.1 cm with hooks)
Weight 5 g/pair
VEGVÍSIR, meaning That Which Shows the Way, is an icelandic magical rune intended to help the bearer find their way through rough weather. If this sign is carried, one will never lose one's way in storms or bad weather, even when the way is not known. Material: sterling silver Size hook…
Replicas of Early Medieval Slavic Silver Earrings from Novgorod.
Material: sterling silver 925
Weight approx. 14 g / pair
Size: 2.8 x 4 cm
Sleipnir Silver EARRINGS on a hook with God Odin's eight-legged horse.
material silver
size 1.8 x 1.8 cm
weight approx. 3.3 g
Sterling Silver THOR'S HAMMER Ear Studs.
material sterling silver
size 1 x 0.9 cm
weight 2 g
price per pair
AZTEC Silver Earrings with Garnet.
Material: sterling silver and garnet (almandine)
Total length: 3.5 cm
Weight: 4 g/pc
WILD BOAR Sterling SILVER Earrings. Wild boar is, besides birds of prey, the most frequently depicted animal in Celtic art. This logically indicates that it had a special significance in society. The available archaeological and numismatic evidence also strongly suggests that boar hunts may have…
THOR'S HAMMER Sterling SILVER Earrings. Thor's Hammer, or Mjöllnir, is God Thor's magical weapon. The hammer is unbreakable, it always hits the target and then comes back to the owner's hand. The hammer flies through the sky in the form of a lightning. The word Mjöllnir means "grinder or crusher".…
Silver Earrings inspired by ornaments featured on Norse, Baltic and Slavic rings and bracelets. Our modern take on historical jewelry. Material: sterling silver Size: 1.3 x 2.2 cm
Kolovrat, Sun wheel of Svarog - a symbol of the Sun, life, and the constant circulation of nature and the Universe. This symbol is found in nearly all ancient religions, within the Slavic mythology it is considered a panslavic pagan symbol of the Sun. The symbol can be found in architecture,…
Beautiful typically female jewelry. Lunula (luna, the moon) could signify many things to our ancestors – fertility and growth, protection against evil, a young girl (a virgin) or an enchantress. A discovery of a Roman casting mold, with a phallus and a lunula mold side by side, suggests, that the…
Perunika (Iris) is the symbol of Perun, God of Thunder, the most powerful God in Slavic pantheon. Glorious knights in Slavic history wore this symbol on their chest as it was believed to evoke hidden powers. Warriors wore the talisman with pride, our ancestors also regarded it as the best…
Silver earrings inspired by early medieval rings crafted during the time of the Great Moravia. Material: sterling silver, amethyst Size: 1.1 × 3.4 cm Stone size: 5 mm Weight approx. 4g / piece
Silver earrings inspired by early medieval jewels of Slavs and Vikings. The earrings are double-sided and have a lenticular shape. Material: sterling silver Weight approx. 9g / pair Diameter: 1.5 cm
Roman style sterling silver earrings. This design is inspired by a find of an Ancient Roman golden necklace from the 2nd century, the Roman Empire. Material: sterling silver, garnet (almandine) Size: 1.6 x 3.3 cm Weight of sterling silver: approx. 8g (the pair)