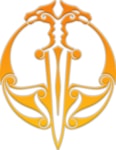 Asterix
Asterix - officially licensed merchandise.

Asterix Keychain Obelix with Menhir 15 cm
Keyrings Asterix
Detailed and handpainted Keychain
Material: Thermoplastic (PVC free)
Size: 15 cm
Asterix Figure The centurion with his sword 8 cm Mini-figures Asterix Straight from the ´Asterix´ series comes this detailed and handpainted figurine Made of high quality Thermoplastic (PVC free) The figure stands approx. 8 cm tall.  
Asterix Figure Asterix Magic Potion 6 cm
Mini-figures Asterix
Detailed and handpainted figurine
Material: Thermoplastic (PVC free)
Size: 6 cm
Asterix Figure Getafix with the pot 8 cm
Mini-figure Asterix serie
hand painted
Material Thermoplastic (PVC free)
tall 8 cm
Asterix Figure - Getafix. Straight from the Asterix series comes this detailed and handpainted standing figurine. made of high quality Thermoplastic (PVC free) height 8 cm
Asterix Mini Figures, 7 pcs. From the Asterix series comes this set of 7 handpainted mini figures from the Gaulish village, packed in a tub box. height approx. 4 - 10 cm